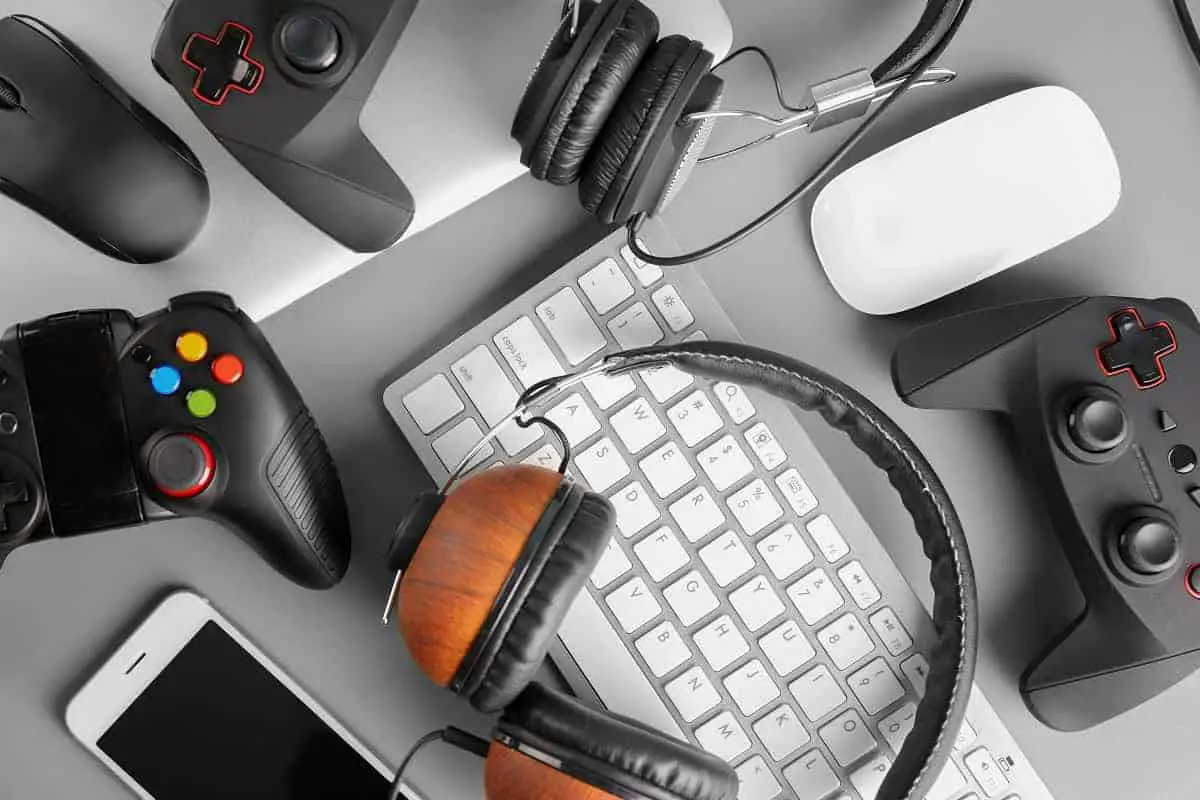 As you likely already know, a good gaming keyboard is essential to any PC setup and can make or break your gaming sessions. It needs to be comfortable and easy to use so that you can stay focused on the game rather than fidget with the keys.
Low profile gaming keyboards are popular amongst many PC players thanks to their sleek designs, but finding a good one can be quite a challenge. To help, we've created this list of some of the best low profile keyboard for gaming options out there. Read on to learn more.
Comparison Chart
| | | | | |
| --- | --- | --- | --- | --- |
| Corsair K70 RGB MK.2 Gaming Keyboard | | Best Mid-range Low Profile Keyboard | | |
| HAVIT HV-KB390L Mechanical Keyboard | | Best TKL Low Profile Keyboard | | |
| Logitech G915 TKL Gaming Keyboard | | Best Wireless Low Profile Keyboard | | |
| Keychron K1V4-L3 Mechanical Keyboard | | Best Overall Low Profile Keyboard | | |
| Alienware RGB Mechanical Gaming Keyboard | | Best White Low Profile Keyboard | | |
Low Profile Keyboards for Gaming Reviews
Corsair K70 RGB MK.2 Gaming Keyboard
Corsair's extremely slim K70 MK.2 low profile gaming keyboard comes complete with an ergonomic design and extended wrist rest to keep your fingers, hands, and arms comfortable throughout your long gaming sessions. It also comes with some nifty key switches that you can customize as you see fit.
Product Highlights
The frame of this Corsair low profile gaming keyboard is made from an aircraft-grade brushed anodized aluminum. It is meant to provide rugged durability while still being comfortably lightweight and capable of lasting through thousands of hours of gameplay. You'll have to be the judge of that, since most keyboards are light anyway, but we can testify to the durability.
The keycaps are contoured and textured to provide an enhanced sense of grip and a better feel. Smooth keycaps tend to let the fingers slip and slide around too much, especially when your hands are slightly damp, so these textured keycaps can come in quite handy. The keys also feature anti-ghosting with full-key rollover, so regardless of how quick your game actions are, every keypress will register as it should.
The powerful Corsair iCUE software has the potential to bring your setup to life with dynamic RGB control, which is synchronized across any and all other auxiliaries you own that are compatible with iCUE. This includes fans, memory, RGB LED strips, your mouse, keyboard, and more.
The Good
One of the main strong points of this keyboard is its textured keys, which aren't found on many other in-class keyboards. They prevent your fingers from sliding around the board, and when coupled with the anti-ghosting technology, this makes for an extremely responsive and satisfying gaming experience.
The aircraft-grade anodized aluminum frame is also a big plus, since it provides a substantial amount of durability that will allow the keyboard to withstand quite a bit of abuse. Still, don't go smashing it in a fit of rage after losing a game. The board is also very light, though it owes this more to its very low profile design than anything else.
The RGB backlighting is also a plus and can be configured with iCUE to sync up with your other RGB gaming products.
The Bad
The keys on this keyboard may actually be too responsive for touch typists. If you are someone that rests your fingers on the keys while typing or gaming (which most people do), then chances are you're going to press unwanted keys. Be sure to use a light touch with this item
HAVIT HV-KB390L Mechanical Keyboard
HAVIT has tried to go as thin as humanly possible with this low profile mechanical keyboard, and while it may not be the thinnest keyboard out there, it certainly is extremely sleek and flat. It hardly takes up any space on the desk and is a perfect option for those working with a smaller desktop setup.
Product Highlights
This is an incredibly light gaming keyboard, making it easy to move around, adjust, and transport. Its compact design lends itself well to a more minimalist gaming setup, where space is a luxury and a necessity at the same time. If you're someone who doesn't have a lot of space in their gaming setup to work with, then this may just be the keyboard for you.
It only weighs 18 ounces, making it both thinner and lighter than a traditional mechanical keyboard, while retaining all of the benefits that you've come to love and expect from a regular-sized mechanical keyboard. Unfortunately, the design leaves something to be desired, and while the lettering is in a pretty teal color with matching key backs, there's nothing special about the look of this keyboard.
It also doesn't feature any RGB backlighting, which may be a downside for those who have a complete RGB setup. If you're someone who enjoys gaming in the dark, that also means that you're probably not going to see the keyboard much. Even with the monochrome backlighting enabled, the light of your monitor will probably be your primary light source depending on its size.
The Good
Like the board itself, the key switches on this HAVIT keyboard are low profile, with a switch height of only 11.5mm. This creates a uniquely reflexive and deft mechanical feel that provides you with all the response you need to stay at the top of your (literal) game.
The simplicity and lack of RGB lighting doesn't have to be a detriment, either. This would be a great keyboard for an office setting where a more colorful and illuminated keyboard would be considered inappropriate, making this one of the more versatile items on this list.
The Bad
If you have a gaming setup that features full RGB lighting, then this probably isn't going to be the keyboard for you. It's just going to look plain and out of place, and if you prefer to game in a dim or dark room, then you might not be able to see the board at all, depending on your lighting preferences.
Logitech G915 TKL Gaming Keyboard
Don't let the name fool you - you'll still have all the keys you need on this keyboard to meet all of your work and gaming needs. This wireless keyboard actually features a few extra buttons on top for added customization and doesn't burden you with the need to connect it to your PC via a wire.
Product Highlights
Logitech describes their wireless low profile keyboard as a breakthrough in engineering and design. This is due to its Lightspeed pro-grade wireless connectivity, compact form factor, LIGHTSYNC RGB, and low profile GL switches. The name 'Tenkeyless' refers to the absence of the Numpad, which makes the keyboard more compact overall and perfect for smaller gaming spaces.
The pro-grade Lightspeed wireless connectivity achieves a blinding 1ms response time, unlike many other wireless keyboards that suffer from a slight delay when you press the keys. The G915 is also fully functional when connected to your PC via USB, enabling you to charge the keyboard and play your favorite games at the same time.
It features onboard profiles and game mode to allow you to take control of your gaming experience and transform it into one that is more high-performance and focused. This Logitech G keyboard also takes 'low profile' to the next level, with its incredibly refined and impossibly thin build, providing you with maximum space without sacrificing performance even slightly.
You can choose from three different low profile mechanical GL switches, namely Tactile, Clicky, and Linear, to provide you with the key-pressing experience of your choice. Each choice of key is extremely close to the actual board, providing a very responsive feel.
The Good
One of the great things about this gaming keyboard is its battery life, which provides hours and hours of power on a single charge. This is great for your longest gaming sessions. There's also a built-in battery indicator that lets you know when it's time for a charge, and the battery recharges in under four hours.
Additionally, you can continue playing while the keyboard is charging, so that your gaming sessions are never interrupted for more than a few minutes at a time.
The Bad
Unfortunately, the keyboard makes use of a micro-USB for charging, which can be an inconvenience for most people, as many micro-USB cables tend to be shorter than their regular counterparts. If you plan on playing while this keyboard is charging, you're going to be in a very cramped situation.
The keys can also be difficult to see when you are not in a well-lit room or when you don't have the RGB lighting enabled.
Keychron K1V4-L3 Mechanical Keyboard
Like the previous keyboard on this list, the Keychron low profile keyboard is a tenkeyless model, meaning it does not feature the Numpad that you would find on a standard keyboard. Like we've mentioned before, this makes it perfect for smaller gaming setups, as the keyboard won't take up so much space on your desk.
Product Highlights
One of the first things you'll notice about this keyboard - and probably about all keyboards, in general - is its appearance. It doesn't feature the same all-black design that most keyboards these days opt for. Instead, it has a black backboard with keys in several different shades of gray and a bright orange escape key.
This design, coupled with the compact nature of the keyboard, makes it perfect not only for gaming setups but for office workspaces, as well. It's inconspicuous and simple, which makes it appropriate for a variety of environments.
You can connect the Keychron keyboard to up to three different devices with its Bluetooth capability or to a single device with a USB Type-C wired connection. You can switch through multiple devices with ease, making this a very versatile keyboard for anyone to use.
It features the standard Mac layout, meaning that it is fully compatible with any Mac device, but it still works well with Windows devices. When you order your Keychron K1, you'll also receive additional keycaps for both Mac and Windows operating systems.
The Good
One of the great things about this keyboard is just how low profile it is. It has an ultra-thin body of 18mm, which provides a fantastic tactile experience, as well as an improved feeling of responsiveness, making it great for both typing and gaming alike.
Its design is great in regards to both its unique style and its simplicity. You could use this keyboard in an office setting for work or in your gaming setup as your primary gaming keyboard - or both!
The Bad
Unfortunately, this gaming keyboard does not come with the classic RGB backlighting that we've come to love from typical gaming keyboards. This means that, if you've got a gaming setup complete with full RGB lighting, this keyboard is going to look a little out of place. The lack of lighting might also make the keys difficult to see, which is a problem we've seen in several keyboards on this list already.
Alienware RGB Mechanical Gaming Keyboard
Last but certainly not least, we arrive at this low profile gaming keyboard from Alienware. Alienware is known for its extremely high-quality gaming equipment, and this keyboard is no exception. The name tells you all you need to know - it's an RGB low profile keyboard with Alienware's signature look and feel.
Product Highlights
This low profile gaming keyboard features the latest low profile Cherry MX keys, which provide users with better control and quick, smooth triggering. The keyboard is completely customizable with AlienFX per-key RGB lighting, allowing you to choose from a maximum of 16.8 million colors on each key.
The slim profile offers an enhanced ergonomic feel, with the new generation iconic Alienware design to add that final touch of style to your gaming setup. The keys are fully programmable for macros, as well as key assignment with N-key rollover.
It features a durable 5000 series aluminum construction, which provides complete reliability and robustness, ensuring that you don't cause any serious damage to the keyboard. It also features integrated USB pass-through, as well as dedicated controls for audio, with a sound roller for accurate and quick adjustability.
There's truly nothing that this keyboard can't do. To top it all off, it's white, so it will add a great accent to your already colorful setup.
The Good
This keyboard features an upward slant that makes typing and gaming more comfortable while also ensuring that your hands and wrists are kept free of fatigue and aching. This ergonomic design will also help prevent any permanent damage or injury from occurring in the long-run.
The highly customizable and programmable nature of this keyboard is a big bonus, too. You can adjust the color of every single key on the board to over 16.8 million colors, and you can also program the keys with macros.
The Bad
The only real downside to this keyboard is its price. If you're gaming on a budget, you're going to want to opt for a less expensive keyboard, as this one is going to set you back over $100. Other than that, there are no real complaints.
Frequently Asked Questions
We've gathered a couple of the most frequently asked questions regarding low profile gaming keyboards to help answer any questions you may still have regarding these products.
How are low profile gaming keyboards different?
Low profile gaming keyboards often feature a shorter keyboard body and shorter switches. When a gaming keyboard is labeled as 'low profile', it may either have a short body with normal switches, a regular body with low profile switches, or a combination of the two.
What is an ultra-low profile gaming keyboard?
As the name suggests, ultra-low profile gaming keyboards take the general idea of a low profile keyboard and amp it up with a slimmer body, shorter switches, and a more compact design. These are some of the sleekest keyboards out there.
What are the benefits of a low profile keyboard?
One of the major benefits of having a low profile keyboard is the placement of your wrists thanks to the flatness of the board. You don't need to use a wrist rest or place your wrists at an angle. Using the keyboard is much more comfortable, and keycaps are generally closer to the surface, making typing easier and more responsive.
Conclusion
There you have it, folks - some of the best low profile gaming keyboards out there. We hope that our review has been useful and that we've helped you find your new favorite keyboard.
If we had to select our top recommendation, it would have to be the Keychron K1 Gaming Keyboard. It is very compact, slim, and lightweight, plus it is super responsive, which is ideal for gaming.