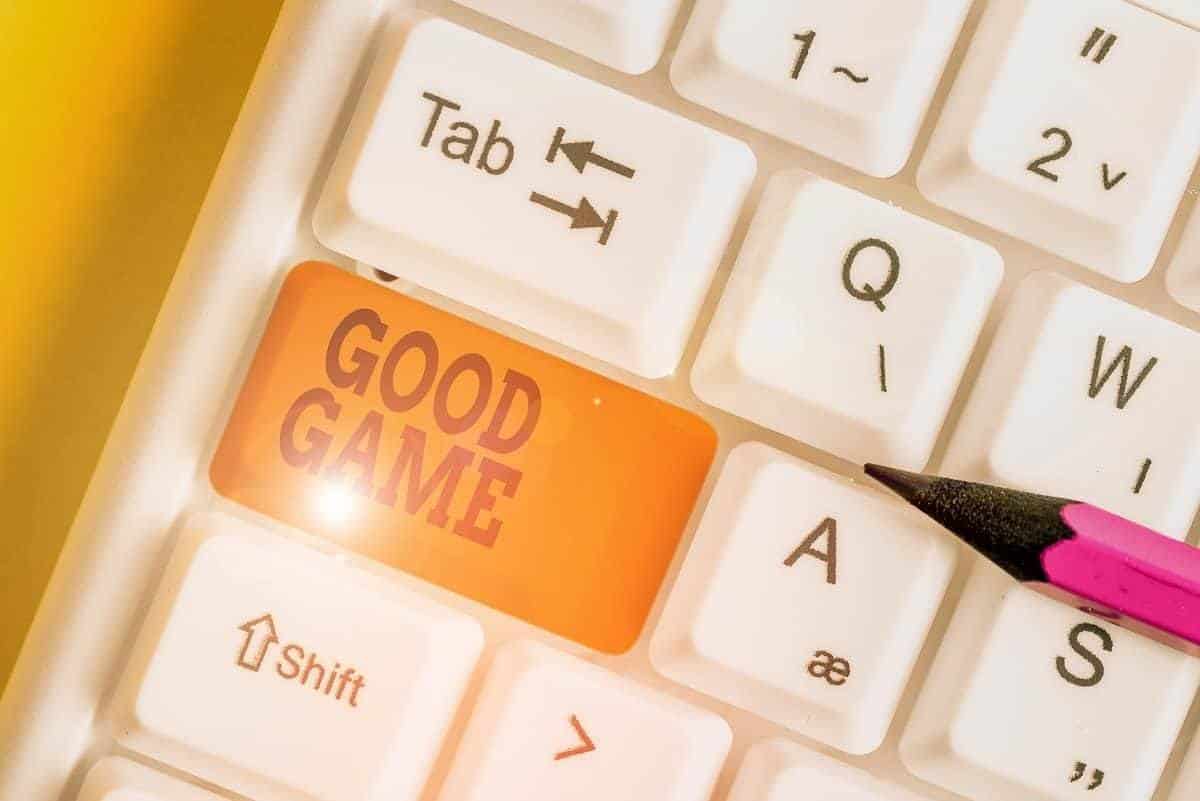 It is vital in your online gaming conquest to have the right equipment. One of the most pivotal is your keyboard. The keyboard has to respond quickly to your commands, which obviously leads to the mechanical variety. There are also other features you should pay attention to. But with all the features and attributes, many leave out the cool factor.
One of the coolest options is a white keyboard. This stark color matched with beautiful RGB backlighting will definitely up your cool quotient.
There are tons of really sweet looking white keyboards, so we took the liberty of sifting through them for you. What we came up with is a list of five of the best white gaming keyboards on the market today.
Below we take an in-depth look at each to help you make your final decision. So let's get right down to it to see what they have on offer for you so you can find the perfect one for your budget and needs.
Comparison Chart
Rii RK100+ White Gaming Keyboard
Redragon K550 Mechanical Gaming Keyboard
LANGTU Membrane Gaming Keyboard
GK61 Hot Swappable Mechanical Gaming Keyboard
MageGee GK710 White Gaming Keyboard and Mouse Combo
Best White Gaming Keyboard Reviews
Rii RK100+ White Gaming Keyboard
Our first entry is a wired ultra-slim mechanical keyboard from Rii. Fitted with aesthetically pleasing designs as well as features that maximize its use for gaming, this keyboard is easily one of the best options available.
Review
There are a lot of working parts that need to be considered carefully when crafting a high-grade gaming keyboard. Rii's team of designers understood that and made sure to include the following features and attributes in their RK100:
Compatible with multiple OS & platforms
Built with 104 keys
Designed with 5 mixed LED lighting configuration
Programed with a sleep mode for better energy efficiency
Lightweight, compact design
This is a nicely designed gaming keyboard that has a lot to love about it, not only its design but its performance. Designed with a classic 195 bey build, this wired keyboard brings with it bright backlighting. Along with that, it provides a versatility of use that is amazing.
Compatible with multiple operating systems, this keyboard can be used whether you're a Mac or PC person. The design of the keys and the parts used in this construction also grant the players a more silent play as there is little to no click.
With the addition of energy-saving features, it is easy to see why we think this is a good way to spend all that hard-earned cash.
Now that is not to say there are not some things that could be fixed to improve its efficiency and look. In the aesthetics department, this keyboard is almost ideal, all except that logo. The logo placement disrupts the look and could be a problem for those gamers not looking to flash their gear's brand.
Another issue comes with the build of the piece. The unit is not constructed to be waterproof. That means if you game all night and need that sugary beverage or caffeinated drink to keep you going, you will need to be careful. One frustrated fling of the arm, and you may find your keyboard unable to perform no matter what you do.
Redragon K550 Mechanical Gaming Keyboard
Our next keyboard is designed using premium components and a layout that elevates its gaming capability.
Review
Redragon is one of the well-known names in gaming gear. This offering from them brings with it everything they have come to be known for - customization and comfort. To stay true to their reputation, they included the following features:
Built with 134 mechanical switch keys (anti-ghosting)
Multiple programmable Macro keys
Programmed with 18 backlight modes (8 colors, 5 brightness levels)
Detachable wrist rest (manufactured in aluminum & ABS)
Keyboard features 12 multimedia keys
Constructed with a full numerical pad
Compatible with multiple OSs and platforms
This mechanical keyboard is carefully crafted with attention to features that will serve to elevate your gameplay. One of the biggest pluses this keyboard brings to the table is the customization. Crafted with dozens of programmable macro keys, it is suited to help your reaction time no matter what style of game you are into.
The control of the volume is another bonus. Typically, keyboard volume is controlled via a button; this keyboard uses a wheel instead. This allows for better and more fine-tuned control of your audio.
The unit is also designed for comfort with a nice size detachable wrist rest. This will enable you to place the rest at just the right placement for your optimal comfort. Plus, you get two USB cords!
There are also some issues that we would be remiss without mentioning. The first is that if you are looking for a silent keyboard, this may not be the right choice for you.
Some feel the keys are a bit too clicky for silent gaming. The other problem is with the lighting customization. Some may find the need to have the windows key-locked to use this feature a wee bit annoying.
LANGTU Membrane Gaming Keyboard
This membrane keyboard is a wired LED-backlit option that is good for not only your gaming setup but your office as well.
Review
Knowing that most gamers use their keyboards for more than gaming, the designers at LANGTU focused on versatility. To make sure they had the best versatility and a high performing keyboard, they included the following features:
Crafted with soft, responsive keys
LED backlighting (7 colors)
Designed with 25 anti-ghosting keys
Multiple multimedia key combinations (12)
Wide range of compatibility
Non-slip rubber pads
Plug and play model
Keyboard is designed to be waterproof
Many factors play a role in constructing a high-quality keyboard for gaming. One of the most important is versatility. Being able to be used no matter the gaming console or computer OS makes this keyboard stand out. Easy plug and play design let you carry your keyboard from place to place and set up wherever you need to.
The aesthetic is especially nice with some fantastic brightness in regards to the backlighting. On top of that, you can play in relative silence because the keys make very little noise.
The lack of noise may make up for the first of the issues many take with this model. There are quite a few that feel the keys are a bit too sticky. This can decrease your reaction time by a few milliseconds.
When looking at the ergonomic aspect of this keyboard, it doesn't quite meet the same level as the other options. The biggest problem is that you cannot adjust its angle, and that may lead to hand fatigue when playing for long periods.
GK61 Hot Swappable Mechanical Gaming Keyboard
The next keyboard on our list is another wired option. This one offers optimized customization and comfortable use.
Review
The GK61 is a high-quality white gaming keyboard, and that is directly related to the features included in its build. Understanding what a mechanical keyboard needs for gaming, the designer made sure to incorporate the following:
Programmed with multiple RGB backlighting customizable modes
Built-in Gateron Optical switches
Keys caps constructed of ABS
Compatible with a wide range of OSs
Unit is waterproof and dust resistant
Hot swappable mechanical switches
This keyboard is a great option for those looking for their own unique aesthetic. It offers individually lit keys with lighting customization capability. After the aesthetic is considered, you quickly see that you get both style and function when you opt for this model.
The keyboard itself is constructed using durable materials, which gives it a longer life expectancy (especially if you are a heavy fingered gamer). The keys are also very well designed (even with the keycap issue we will discuss in a minute).
Starting with the optical switches used under the keycaps, they offer a nice feel and a good tactile response. The unit comes with nice stock keys (though many suggest customizing and upgrading if you're a serious gamer).
Let us start with the keycap issues. The keys and switches are nice quality, but some feel the keys are a bit too mushy. The unit does not offer as much tactile response as other options, but it is decent for a beginner or someone who uses the keyboard for more than gaming.
Now the other major issues are with the RGB customization system. We find that it is quite difficult to understand and execute at first. That means if you're serious about customization, just be patient and allow for a little extra time.
MageGee GK710 White Gaming Keyboard and Mouse Combo
This last entry is a great investment as you don't only get a keyboard but an optical gaming mouse as well. It's a membrane and not a mechanical keyboard. The keys are a bit softer to press than a mechanical keyboard which makes it quieter, so suitable for office or gaming use. The MageGee GK710 is very competitively priced.  This might make it the best option on our list when it comes to the value vs. price battle.
Review
Finding a keyboard that is budget-friendly but has all the extra frills is an amazing bargain. The GK710 offers style, performance, and a price tag that any gamer will be thrilled with. The keyboard is crafted with the following features:
Crafted with colorful backlighting ( 7 color effects)
Mouse supports 4 DPI lighting level adjustment
Unit is built with 104 buttons and 10 multimedia keys
Plug and play model/no driver needed
Compatible with multiple OSs
Programmed with an auto shut off
Designed with a large palm rest
This keyboard is just one part of an amazing bundle. With the keyboard, you get a high-quality gaming mouse that looks cool and is designed to enhance your experience.
Now onto the main star of the bundle, the keyboard. The keyboard is designed to improve your comfort and allow for maximized efficiency when it comes to in-game action.
The ample palm rest and the non-slip strips help keep your keyboard comfortable for long periods. The unit is a plug and play model that helps improve the ease of use and installation (no drivers needed!).
Then when it comes to the actual functionality, there is a lot to really rave about. Above all else, the biggest plus to investing in this keyboard is the multimedia keys and their programmability. All in all, this is one of the best keyboards out there today.
That being said, there are a few issues that we should address before you make your final decision. The keyboard may have decent performance, but the use of better quality switches would be very helpful. For instance, the addition of Cherry MX switches might be a nice addition.
If you are looking for a more substantial option, then check out one of the other keyboards on our list. The unit itself also feels a little toy-like. This may bother some people.
FINAL VERDICT
So if you are looking for a nice white keyboard to finish your gaming setup, there are a lot of models you can choose from. We put together this list by focusing on features along with their aesthetics.
Looking at keys and switches as well as the ergonomic design, we were able to narrow the field down. That is how we chose these five keyboards as the best white gaming keyboards on the market today. If you're looking for the absolute cheapest white gaming keyboard, with decent quality, then I'd go for the Rii RK100. And if you have a bit more cash available then I'd opt for the Redragon K550 mechanical keyboard which includes extra features like programmable keys and true per-key RGB backlighting.
Choosing between these options or others can be streamlined by paying attention to these features. Hopefully, we have helped make your decision easier and less stressful.