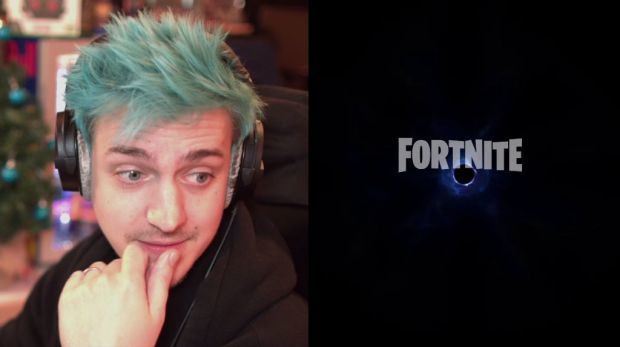 Ninja has used many gaming keyboards over the years like the Logitec Orion G610 and Corsair K70 Rapid fire, but at the moment he's using the Ducky One 2 Mini RBG keyboard. And the top gaming keyboard he uses is a massive part his success in racking up all those Victory Royale's.
He also uses the Finalmouse's Air58 Ninja gaming mouse and Alienware AW2518H Gaming Monitor.
Keyboard Ninja uses right now
This is a pro gaming keyboard with only 60% the size of a normal keyboard (no numlock keys etc). It has full customizable RBG backlit keys. Using quiet Cherry MX brown switches that have a mid-range activation force, it a responsive gaming keyboard.
The Ducky One 2 mini is also used by other pro gamers and streamers like Symfuhny, Sceptic, SoOn and Typical.


60% Keyboard

RGB LED

Double Shot PBT

Mechanical Keyboard

Cherry MX Brown switches
Ninja's Fortnite Key Bindings
Subscribers are often trying to learn from and mimic the game play of the top streamers and pros. Getting their gaming gear is one way to ensure you've got that extra level of competitive edge, if you really want to take it a step further then you need to look at how they set up their game settings like graphics and keyboard bindings etc.
According to Pro Settings site, these are Ninja's key bindings for Fortnite.
So who is Ninja?
Ninja's real name is Tyler Blevins and he was born on June 5, 1991. Ninja began playing pro first-person shooters (fps) games like PUBG, Halo, and H1Z1 but switched to play Fortnite mostly.
Originally streaming on Twitch.com he has a MASSIVE fan following and currently streams on Mixer.com since 2019 which is his primary streaming platform, along with his highly successful Ninja channel on the Youtube platform. He often streams for 8 hours plus on many days with more than 100k viewers online at any point to watch him - with his top videos often racking up well into multiple millions of total views over time.
Most love him, a few hate him (nobody's perfect - jealous?) but there's no denying Ninja is ridiculously popular and has set himself up well to capitalize on that success from a business sense. His wife Jessica Goch handles all of Ninja's business queries and is often found in Ninja's stream.
On a routine day, Ninja streams 8-11 hours with over 100k viewers dropping in to watch him play.Ninja makes his money out of ads on his video streams along with sponsorship deals with big companies like Redbull who set up his gaming room - it's pretty slick but maybe a liiiiiittle over the top 😉
Ninja Videos
Here's a few of our favourite Ninja related videos we thought you may like. Enjoy! 🙂
Video - Best of Ninja 2019
Video - Ninja surprising people with random squad fills 🙂
Video - Ninja Fornite Best Moments
Video - Ninja and Drake team up for Duos match
Video - Ninja talks viewer counts