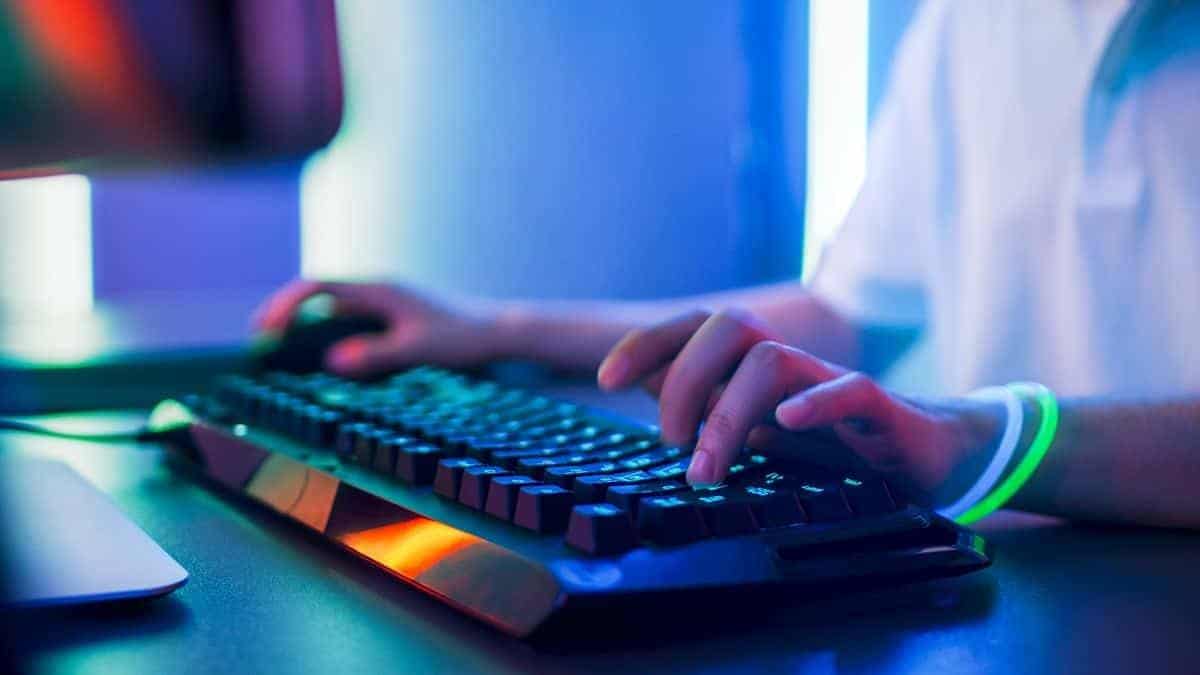 Logitech is one of the few of the brands that listen to its fans and make necessary changes. Most of the keyboards recently offered by Logitech were equipped with Romer-G mechanical switches.
Unfortunately, some fans didn't like the feel of the Romer-G switches, so Logitech has come up with a solution, equipping the G610 Orion with real Cherry MX switches. Interestingly the G610 is also a gaming keyboard used by Ninja, a top Fortnite player and streamer.  Interested? Let's take a look at this keyboard in detail.
Logitech G610 Gaming Keyboard
The Logitech G610 Orion is a mechanical keyboard that is quite similar to the G810 Orion in terms of design and appearance. The keyboard offers smooth performance for computer users. Similar to other Logitech keyboards, it runs on Logitech Gaming Software and is a plug and play keyboard. However, you need to install the software to enjoy its advanced features.
Who Is This Gaming Keyboard For?
The mechanical keyboard is for everyone who spends some time in front of a PC, either performing office tasks or gaming. It offers all the features you expect in a gaming keyboard from high-quality switches to advanced lighting effects. Apart from its performance, it is a keyboard you would like to show off to your friends.
What's Included?
The box includes a keyboard and user documentation. The software disk isn't included with the keyboard. However, it is available on the official website of Logitech without any additional cost.
Overview of Features
First and most important of all, the G610 Orion mechanical keyboard is equipped with gaming standard Cherry MX switches. Cherry MX switches are best known for durability and a great sensation while typing. The conventional Romer-G switches of Logitech are responsive and comfortable, but Cherry has a great reputation. They offer something to everyone, whether you prefer quiet, resistant, or noisy keys.
When it comes to design, it is a simple, no-nonsense design, almost similar to the G810 Orion keyboard. The G810 keyboard is equipped with RGB lighting, which sadly is missing in the G610 mechanical keyboard. However, it does offer white backlighting, which is customizable as per your requirement.
Whether you are playing an action, strategy, or MMO, the keyboard provides smooth operation. The easy to control keys and customizable lighting ensures that you can focus on the game.
The Logitech G610 Orion is powered by Logitech Gaming Software. You need to install the software to enjoy advanced features like profile and macro creation. Unfortunately, the keyboard doesn't have extra macro keys, but you can replace primary keys with macro commands. The keyboard comes with dedicated media control keys. If you want to control the music, you don't need to switch out of your game to adjust it.
The keyboard doesn't come with full RGB lighting. Still, it does offer some pre-programmed effects like keys lighting up when you press them. Another great effect is lightwave running across the keyboard. It allows you to customize which keys light up or stay darkened depending on the game mode you are playing. You can also customize the brightness.
The Logitech G610 Orion supports a Game Mode. It lets you disable keys you don't want to use during a game. For example, you can turn off a button that can end a game if pressed accidentally. The "Windows" button is disabled in Game Mode by default. When it comes to compatibility, the Logitech G610 Orion is compatible with Windows 10, Windows 8.1, Windows 8, and Windows 7. It comes with a USB 2.0 port.
The dimensions of the G610 Orion are 17.5 x 6 x 1.4 inches, and it weighs nearly 3 pounds. It doesn't offer any wrist support, which might be a downside if you feel wrist pain. If wrist support is a must for you, you can either buy wrist support separately or look at alternative options.
How to Get The Most Out of Logitech G610 Gaming Keyboard

If you want to know how to use this keyboard optimally, check out this video: 
Alternative
Razer BlackWidow Chroma V2 Keyboard
Razer is a popular name in the gaming world, especially its BlackWidow series. The BlackWidow Chroma V2 is no exception. The keyboard is powered with famous Razer Synapse software. If you are someone who likes a responsive keyboard that learns from your usage, this is made for you.
It records your keystrokes, presets, and stores it in the cloud, so you never lose it. Whenever you decide to switch to a new Razer keyboard, you can import all of your settings with a single click.
The Chroma V2 features Yellow Switches. These switches are very smooth and suitable for gamers. The keys are tested up to 80 million keystrokes which ensures their durability. When it comes to lighting, it beats the G610 in every manner. It supports up to 1.6 million colors and offers a great deal of customization. There are also a lot of presets if you don't want to customize the lighting.
Most importantly, it comes with an elegant leather finish wrist rest. It allows you to continue your gaming for hours without any wrist pain. The dimensions of the product are 18.6 x 1.6 x 9.9 inches, and it weighs nearly 4 pounds. The keyboard is compatible with all Windows versions.
Unlike the Logitech G610, the Chroma V2 doesn't have any multimedia keys. However, it comes with an "Fn" key that gives you a few of the controls. Also, the yellow switches are not silent.
Conclusion
The Logitech G610 mechanical keyboard is elegantly designed for typists and gamers. The Cherry MX switches are well-known for their durability and precision. Its design is straightforward, which is perfect for any size desk. It runs on the Logitech Gaming Software that offers exotic lighting effects and key customization. It lacks a wrist rest, macro keys, and advanced RGB lighting.
If you want to explore an alternative to this keyboard, you can go with the BlackWidow Chrome V2. The Chroma V2 offers most of the advanced features that are missing in the G610. It has advanced lighting and a comfy wrist rest. The yellow switches are as comfortable and durable as the Cherry MX switches.