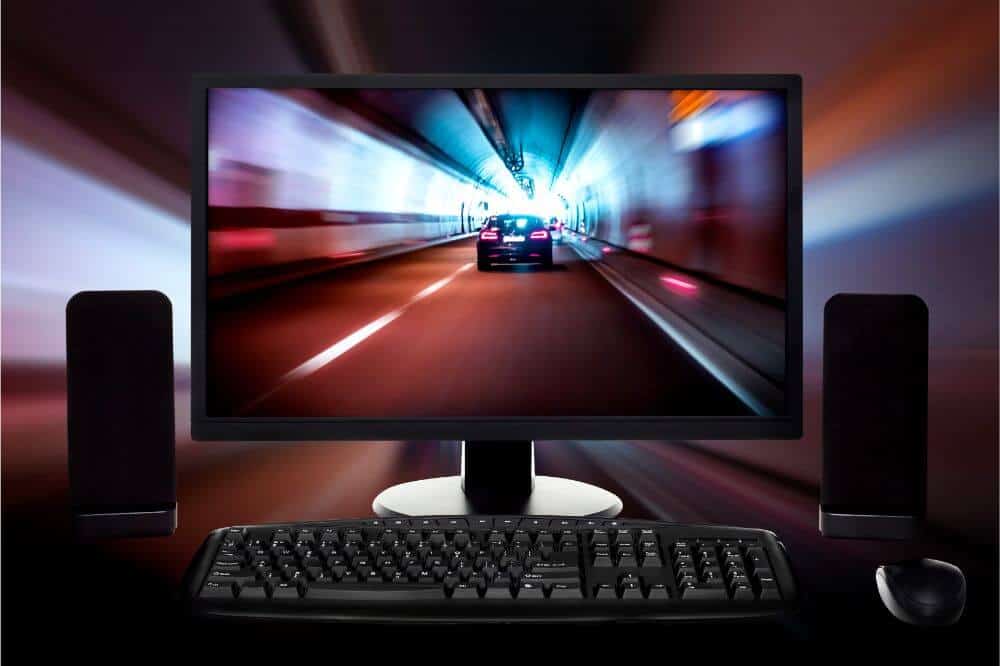 Everything is going wireless nowadays, and that includes gaming peripherals. There are many great options from some of the major names in gaming mice, headsets, and keyboards that are embracing this new wave, but is a wireless keyboard good for gaming? Why not just stick with the tried-and-true option and go with a wired keyboard?
A while back it might have been true that wired keyboards were better for gaming. But these days, as technology has improved, wireless keyboards are offering response rates and gaming experiences on par with wired keyboards. And you get more freedom by not being shackled to a wire.
We'll take a look at the advantages and disadvantages of the wireless keyboard to help you decide between wired & wireless for gaming. 
Benefits of a Wireless Gaming Keyboard
With the wireless revolution happening in gaming, there are many great quality keyboards on the market to choose from. Many of these have almost identical capabilities as their wired cousins, which makes them just as good for your gaming. If they work the same, what's the benefit? If you're like a lot of gamers, you are sick and tired of having to worry about cable management.
As you guessed it, with a wireless keyboard, you will have fewer wires cluttering up your gaming area which means less chance for wire breakage and interference with your flow.
There is also the ease of transport. A wireless keyboard allows you to simply slip that keyboard in your bag and easily head off to that tournament or even your buddy's house. You don't have to wrap the cord and worry about damaging the cable.
Now you will need to remember the dongle but other than that, a wireless keyboard is great for the gamer on the go. It is also great if you are dealing with limited desk space.
With this keyboard, you will be able to play from anywhere. So, if you are dealing with a small bedroom or studio, this may be great. Now that sounds pretty good, right? However, there are also some disadvantages that many gamers feel are just too much of a risk to take.
Disadvantages of a Wireless Gaming Keyboard
Some gamers just don't want to risk wireless gaming. Imagine getting ready to complete that raid you and your team had been planning for the last several hours only to have your keyboard sputter and die. That's right; you have been so engaged in your in-game shenanigans you forgot to check if your keyboard was charged and now it has died.
Unless you invest in a keyboard that can be used both wired and wireless, you are in trouble and so is your squad. This is just one of the issues with using a wireless keyboard when gaming.
The other is connectivity. Not all wireless keyboards are created equal, and though many have improved their wireless functions, you still have to worry about the wireless interruption. Plus let's not forget a little lag time can mean the difference between victory and having to wait to respawn!
Having said, keyboard innovation has come a long way and you now get wireless gaming keyboards like the G915 Lightspeed wireless keyboard from Logitec that have a combination of faster mechanical switches, a 1ms wireless response rate and excellent bluetooth connectivity that is faster than some wired gaming keyboards.
Wireless or Wired? 
There are still a lot more advantages to a wired option. They tend to be lighter and a little more reliable. After all, you don't have to worry about that signal. They are also more budget-friendly keyboards. Not having to have the additional parts and programming means that the tech companies can pass those savings on to yours.
The biggest advantage is the sheer option. With wired keyboards being the industry standard for so long, there is a massive amount of choices available on the market. With these thousands of choices, you very often also get more features and a wider spectrum of designs. As you can see, an argument can be made for wireless keyboards being used for gaming, and in fact, it is becoming the norm rather than the oddity.
So, is the wireless keyboard good for gaming? It has a lot of benefits and some very big disadvantages, but if you are conscientious with your charging habits and have relatively strong wireless capabilities that don't seem to falter very often, then it is a very cool way to go.
Final Thoughts
In the end, the choice of whether a wireless keyboard is good for gaming really has to do with the gamer. If you are always moving from game base to game base, then wireless is perfect.
If, however, you want choice and are working on a tight budget, then wired is the way to go. Both have their pros and cons, but either way,  with a little research, you will end up with that killer keyboard that elevates your game to all-new levels.