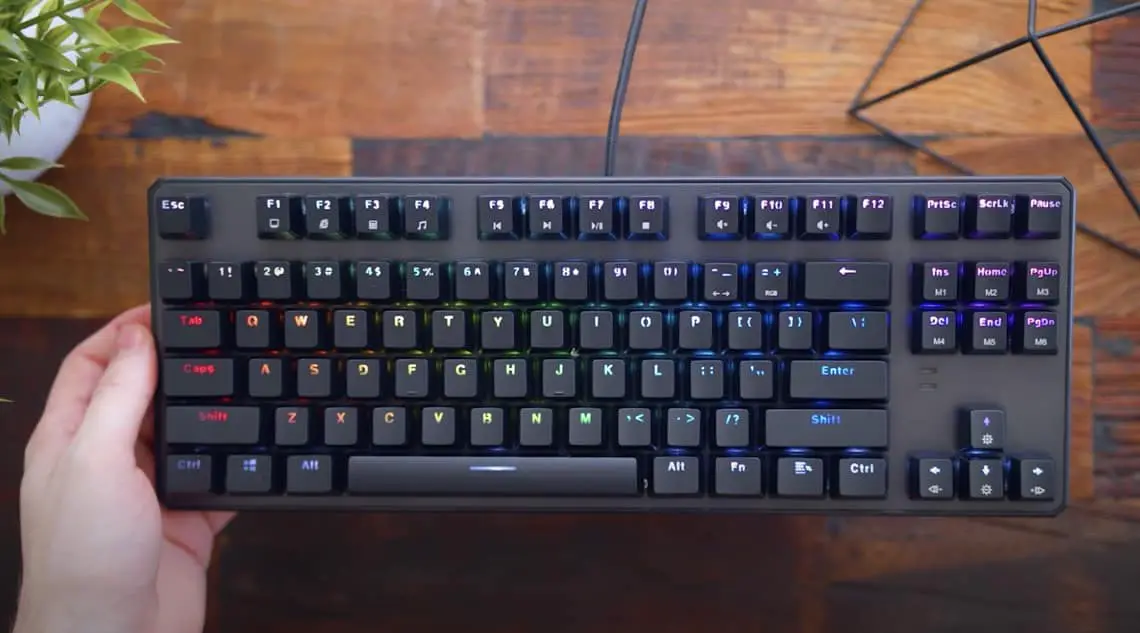 When looking for a budget gaming keyboard there's obviously lots to consider like mechanical vs membrane, RGB back lighting, key response times and programmatic macros etc. The top end gaming keyboards come with most of these features but can be quite pricey so we've decided to bring you a list of the gaming keyboards to fit your budget with good features and quality that won't break the bank.
To do that we looked at many of the cheaper gaming keyboards on the market under $20, under $30, under $50, under $75, and under $100. Most importantly we considered the quality and features of each budget gaming keyboard to pick the overall winners in each price range. Remember cheaper doesn't mean bad, in fact, we were pleasantly surprised at how much you can get for your money.
Comparison Chart
| | | | | |
| --- | --- | --- | --- | --- |
| | | | | |
| | | | | |
| | | | | |
| Havit RBG Keyboard & Mouse | | | | |
| | | | | |
Best Cheap Gaming Keyboards
Best gaming keyboard under $20 - NPET G20 TKL
From all the cheap gaming keyboards under $20 we've tried out, the NPET G20 is our top pick out of the lot. It's a tenkeyless (TKL) design, dropping the dedicated number keys on the right side to give you more space for your mouse and gaming desk setup.
In terms of build quality, don't let this cheap gaming keyboard under $20 fool you. It might be all plastic, but it's fairly sturdy and has a lot less board flex than other sub $20 budget keyboards we've reviewed.
The NPET 20 isn't mechanical but a membrane keyboard. As can be expected, the keys on the NPET G20 aren't top end, BUT they are decent and far less mushy than we thought they might be. The keypress feel isn't straight smooth but has a little bit of a tactile clicky feel, almost like a mix between the Corsair K55 and Razer membrane.
But it feels very nice overall. The space bar is also slightly downward curved so it sits quite naturally for your thumb and on your hand in general even if just resting directly onto your gaming desk without a wrist rest.
Understandably the keys are ABS so will eventually wear down with a lot of use. It comes with a keycap puller so in theory, you could replace them but for this price, you could get a whole brand new one a couple years or so down the line. Underneath you have a rubber grip and adjustable feet that pop up to increase the back keyboard height.
The keyboard isn't true per-key RGB backlit, but rather has multiple single LED lights placed throughout giving you an RGB-like experience. There are five different color zones that you can light up and 3 different 'RGB' brightness levels.
Overall this is a fairly nice entry-level cheap gaming keyboard under $20. And although you might not get things like Full RGB we can't fault the Mpet G20 which offers surprisingly alright build quality and good value at such a low price point. And if you are particularly fond of membrane keyboards you don't often find many tenkeyless membrane keyboard models available - so there is that too.
If I were to consider another good alternative at around the $20 price point, I'd take a look at the Rii RK 100.