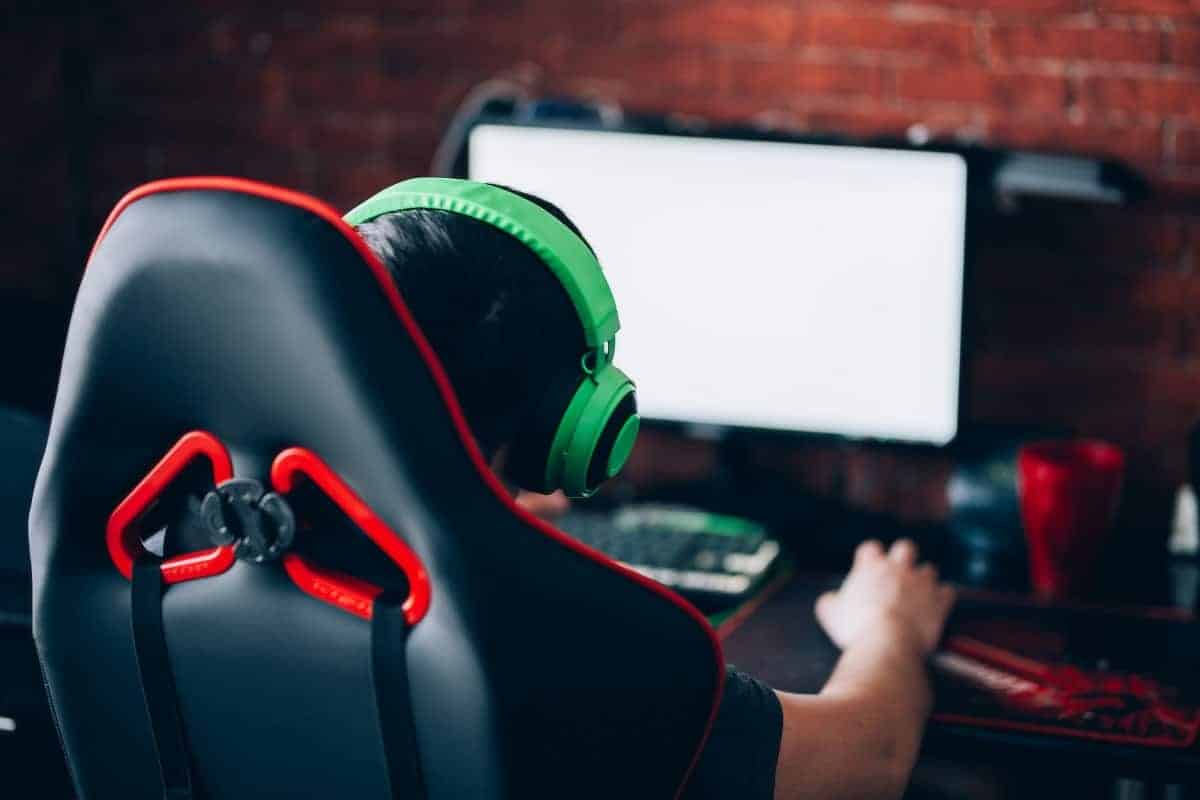 The key to a great gaming session is comfort, and the more, the merrier. Sure, having a gaming chair with enough padding and support to keep you comfortable throughout your gaming sessions is great, but why not take it a step further? Why not get yourself the best gaming chair that can massage you as well?
If that sounds interesting to you, then you've come to the right article. Here, we're going to showcase a few of the best gaming chairs out there that are able to massage you as well. Read on for more.
Gaming Chair with Massage Buyer's Guide
Before you go out and buy a gaming chair, there are a few things that you need to take into consideration when making your choice. Here are some of those things:
Ergonomics
Like we mentioned in the intro, being comfortable while you're gaming is one of the most important factors that can make or break a session, and comfort should be your top priority when on the hunt for a gaming chair. Being as comfortable as possible is crucial when you're gaming, because of all the hours you spend sitting in one place.
The last thing you want is to have to stand up every half an hour to stretch out your aching back because your chair is clunky and uncomfortable. Racing-style gaming chairs are some of the most comfortable gaming chairs out there. Look for a chair with lots of padding.
Your Space
The size of your gaming space will also influence the type of gaming chair you purchase. If you have a smaller space, then you're going to want a gaming chair that is more compact, so that it can fit in your room.
If you have a larger gaming room, then your options are not as limited. You could probably get away with buying a bigger gaming chair, like one designed specifically for console gamers.
Your Gaming System
Not all gaming chairs are made equal. You need to make sure that you are purchasing a gaming chair that suits your gaming setup. Thankfully, most gaming chairs will work well with any gaming setup, whether you play on console or PC.
However, some gaming chairs that are designed specifically for PC gaming might not work with console setups, while console gaming chairs might be too low for a PC setup.
Lifespan
Your gaming chair should last you a long time - if you aren't buying a chair that is built to last, then you aren't buying one that you can use on a regular basis. Make sure that the materials your gaming chair is constructed from are of high-quality and can last for a few years at least.
The manufacturer should specify what materials the cover, padding, and other features of the chair are made from. If you can't say with certainty that the gaming chair you're buying will last you a long time, then you may as well not buy it at all.
Comparison Chart
Depointer X Gaming Chair
GTRACING Gaming Chair
FANTASYLAB High Back Gaming Chair
VON RACER Massage Gaming Chair
BestOffice Gaming Chair
Best Gaming Chair with Massage Reviews
Depointer X Gaming Chair
If you're looking for the ultimate comfort experience while gaming, then this heavily-padded gaming chair from Depointer is the chair for you. At first glance, it looks almost like a reclining lounge chair, but it does come with all the features you need to have a comfortable gaming experience.
Review
Remember how we discussed ergonomics? The Depointer X gaming chair is the epitome of ergonomic design. It allows you to find your optimal position by letting you recline anywhere between 90° to 135°, with an infinite number of locking positions.
The integrated metal frame is exceptionally sturdy, and the high-quality PU leather works well in combination with the high-density thicker sponge to make this chair the perfect racing style gaming chair. It comes with plenty of padding in the areas where you need it the most, like your back, the seat, your head, and armrests.
The armrests each have one cupholder so that you can keep your drinks close by while you're gaming. The base, which is extra-stable, can swivel at 360° for both strong support and ease of movement while playing.
If you're worried about setting up such a clunky chair, don't be. All of Depoint's gaming recliners come with all of the hardware and tools you need to make the setup process as easy as possible. Everything is easy to control, and setting this chair up should only take you about 10 to 15 minutes.
The only thing you might have to worry about is the size of the chair. It's larger than average, and might not fit in a smaller gaming space.
GTRACING Gaming Chair
This is the chair for gamers who want the ultimate high-tech gaming experience. It comes with some interesting and unique features that are rarely ever seen on other gaming chairs. With built-in speakers and a massaging function, this chair will make you feel like the ultimate gamer.
Review
This is one of GT RACING's newest models. It's based on their original model, but this one comes with some built-in speakers and a massage function. The surround sound system will bring out all of the best in your entertainment, delivering a stereo sound that is richly detailed with loud and clear bass frequencies.
It is capable of connecting to your smartphone, tablet, or other Bluetooth compatible device. Of course, that means you can connect it to your gaming console, as well as your PC, provided that they are capable of Bluetooth connections.
The ergonomic design features a strong metal frame and a streamlined 3D foam padding that perfectly fits the curve of your back. The seat and backrest also help to promote a comfortable position when you're seated so that you can stay comfortable and happy even during your longest gaming sessions.
The Bluetooth speakers allow for 6 hours of constant use, which is more than enough time to play your favorite games all day. The lumbar cushion is where the massage function comes in, and since it can be adjusted, you can target the massage to the areas of your back that need it the most.
The armrests are adjustable, as well as the height of the seat, and you can recline anywhere between 90° to 170°.
FANTASYLAB High Back Gaming Chair
Just looking at this chair, you can already tell that it's going to provide some incredibly comfortable gaming experiences. It comes with plenty of padding - some of the most padding ever on a gaming chair - as well as an ergonomic design to add to the comfort factor.
Review
If you're trying to upgrade your gaming experience, then this ergonomically-designed gaming chair is the one for you. It comes with memory foam padding on top of the regular seat so that your backside stays comfortable and ache-free for as long as you need.
The padded armrests and high back will hug all of your body's curves perfectly, and you'll have to fight the urge to just close your eyes and drift off to sleep. The lumbar cushion is great for providing targeted support to the areas you need it the most so that you don't develop the infamous "computer hunch".
The design of this gaming chair from FANTASYLAB is both adjustable and ergonomic. Pretty much every single part of the chair can be adjusted to fit your body's shape and length perfectly, and you can adjust both its height and its recline anywhere from 90° to 175°.
The great thing about this chair is that it can find a place in both your gaming room and your office, thanks to its simple design and color scheme. It is a racing-style office chair, so you won't feel too out of place amongst your coworkers if you're trying to be comfortable at the office.
Don't worry about toppling over. The construction of the frame is exceptionally sturdy and stable, and the gas spring is explosion-proof.
VON RACER Massage Gaming Chair
This is the chair for gamers that prefer simplicity and a streamlined design, while still being as comfortable as possible. It comes in five different colors to match your preference exactly, and has all of the functions you want and expect from a gaming chair.
Review
The innovative USB massager on the VON RACER gaming chair allows the lumbar cushion to relieve the tension in your back extremely effectively. The height and angle of the cushion can be adjusted, and the reclining locking system allows you to lock the backrest of the chair at any angle up to 135°.
The armrests are adjustable as well, and the padded footrest is retractable so that you can pop it out when you want to feel extra comfortable, and push it back in when you're not using it. The 360° swivel lets you move around freely.
All of VON RACER's gaming chairs boast a heightened comfort factor, and this one is no different. It features a wide, flat seat that provides you more than enough space to get comfortable, regardless of your shape or size.
Soft padding and the premium PU leather provide some excellent stability so that you can stay comfortable throughout the duration of your gaming sessions. Putting a VON RACER gaming chair together is a pretty simple process, and you'll get all of the tools and hardware you need to set the chair up in minutes.
The only problem that you might encounter with this chair is the footrest. You'll want to make sure that you have enough space at your desk or in your room to be able to extend the footrest; otherwise, you probably won't be able to use it.
BestOffice Gaming Chair
This is the simplest gaming chair on this list, but that doesn't mean it doesn't come with all of the features you need to have an enjoyable gaming session. It has the padding, the support, the armrests, and the massage lumbar pillow. What more could you ask for from a gaming chair?
Review
Like most of the other gaming chairs on this list, this one has a relatively easy setup process, provided you have a little extra patience. It will come with all of the tools you need to set it up when you purchase it, and it should take you about 15 minutes in total to install and have it ready to use.
The padding and cushions are made from PU leather upholstery, and everything on the chair is oil-resistant, making it very easy to clean. The lumbar pillow comes with a remote-controlled massage function that lets you relieve stress and tension from the areas that you need the most.
Don't fret about making noise when rolling around with this chair - both the 360° swivel and the rolling are completely silent, and moving around is both stable and smooth—no toppling over when things get heated.
The height can be adjusted easily to suit all of your needs. This means that, if you're a PC gamer, you can heighten the seating position so that you are level with your desk, or, if you're a console gamer, you can lower the seating position to make things more comfortable.
FINAL VERDICT
That concludes our list of the best gaming chairs with massage functions. We hope that you found this article helpful and that you can go out and buy your next gaming chair, knowing that your decision is a well-informed one. Happy gaming!