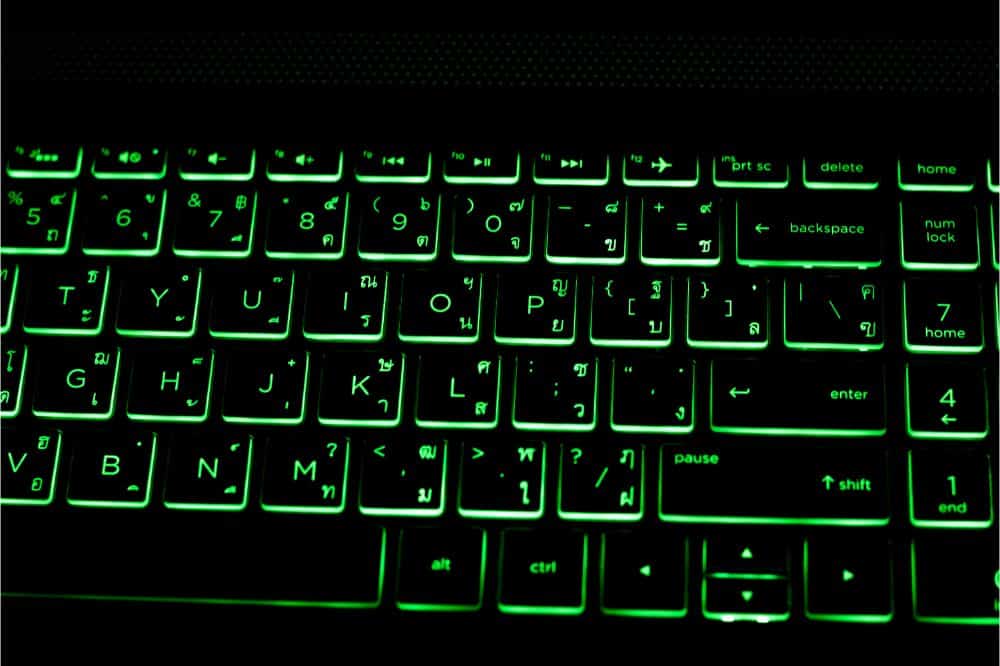 Going wireless is now the trend in the gaming world. So what's stopping you? Jump on the bandwagon to the wireless gaming experience.
And what better way but to start it with the newest Mechanical Keyboard UtechSmart LED Mechanical Gaming Keyboard? This is a powerful and wireless option for your ultimate gaming experience.
UtechSmart LED Backlit Mechanical Gaming Keyboard
This beautiful and well-lit monster of a keyboard is currently available on the market and continues to wow many of its users. The Mechanical Keyboard UtechSmart has a powerful 2.4GHz wireless connection that allows limitless gaming pleasure for many. 
Just imagine playing meters away from your actual PC and feel its instantaneous connectivity. Execute each game command well even if you are at a fair distance from your computer unit.
This wireless keyboard is quite amazing. Would you believe that it provides 16 million color options for its backlight? In addition, it comes in different color modes for your delight. You can easily adjust the brightness of its backlit display, and you can even customize it according to your preference.
Who is this product for?
This keyboard from UtechSmart is primarily made for gamers, but it does not stop there. Actually, this gaming keyboard is also a perfect option for students, writers, typists, programmers, and more. 
What's included?
The Mechanical Keyboard UtechSmart LED Mechanical Keyboard is packaged in an ordinary box. Of course, it includes the actual keyboard itself; a gold plated USB 2.0 plug and a manual. It also comes with a 1.8M Micro USB charging cable which is conveniently detachable. Rechargeable batteries are also included. 
In addition, this wonderful keyboard comes with a 1-year warranty. Plus, the company has a friendly customer service to boot. If you need a refund or replacement, they are there to help. 
Overview of features
This latest Mechanical Keyboard UtechSmart as featured comes with wireless technology, but actually, it can be used with wires. It comes with a tiny receiver for its 2. 4GHz wireless connection feature. You can play even 10 meters away from your PC. 
This UtechSmart keyboard is compatible with Mac, Windows 8, Windows 10/10.1, Windows Vista, Windows 7, Windows XP, Mac OS, and Linux, so it is almost unstoppable.
It is a full-sized gaming keyboard that boasts an amazing backlight display, which has 5 adjustable levels. This advanced lighting control has 16 million colors, which are quite spectacular with its different color modes.
This savvy keyboard has more great features including the three (3) waterproof drain holes, adjustable brackets with a rubberized base, and a durable braided cable. 
How to use
Using this latest UtechSmart mechanical keyboard is quite easy. However, before using the keyboard, make sure to remove the battery first and then take off the transparent film before actual use. Once the film has been removed, you can reinstall the battery.
Then just take out the NANO receiver and plug it. Turn on your PC and enjoy your fave game without limits. There are also dedicated multimedia keys for gaming, entertainment, calculator, email, and more.
As mentioned above, you can change the colors of the backlight. To change your backlit display, here are a few commands that might come in handy:
FN+INS (gently changes from one color of the rainbow to another)
FN+HOME ( the color rolls from the center going out)
FN+PGUP (color rolls from left to right)
FN+DEL (known as the Rainbow Roll,  it rolls through the rainbow from left to right)
However, there are more commands that you can execute for a more colorful gaming experience. 
Pros
Comes in an ergonomic and elegant design
Durable and quite responsive
Great tactile bump feedback
Rechargeable batteries, which last forty (40) hours when fully charged
Attractive rainbow-colored backlight display
No mess, no fuss, plug, and play feature
Drainage holes for accidentally spilling your drink during an intense game
Cons
It does not include a USB hub
Alternatives
Patriot Viper Mechanical Gaming Keyboard with Full RGB Backlight
This Patriot Viper V760 Mechanical Gaming Keyboard is another fan favorite. It has a USB passthrough and 104 programmable macro keys. There is even a magnetic palm rest, which is detachable. In addition, it comes with an aircraft-grade aluminum chassis. Of course, it also comes with a heftier price tag compared to the mechanical keyboard from UtechSmart.
Conclusion
The Mechanical Keyboard UtechSmart LED Backlit Mechanical Gaming Keyboard is one of the best wireless keyboards available on the market. Its affordability, durability, attractive display, and ergonomic design definitely put it on top when it comes to wireless gaming keyboards. You can easily see why many gaming fanatics out there are opting for this UtechSmart Mechanical Keyboard.