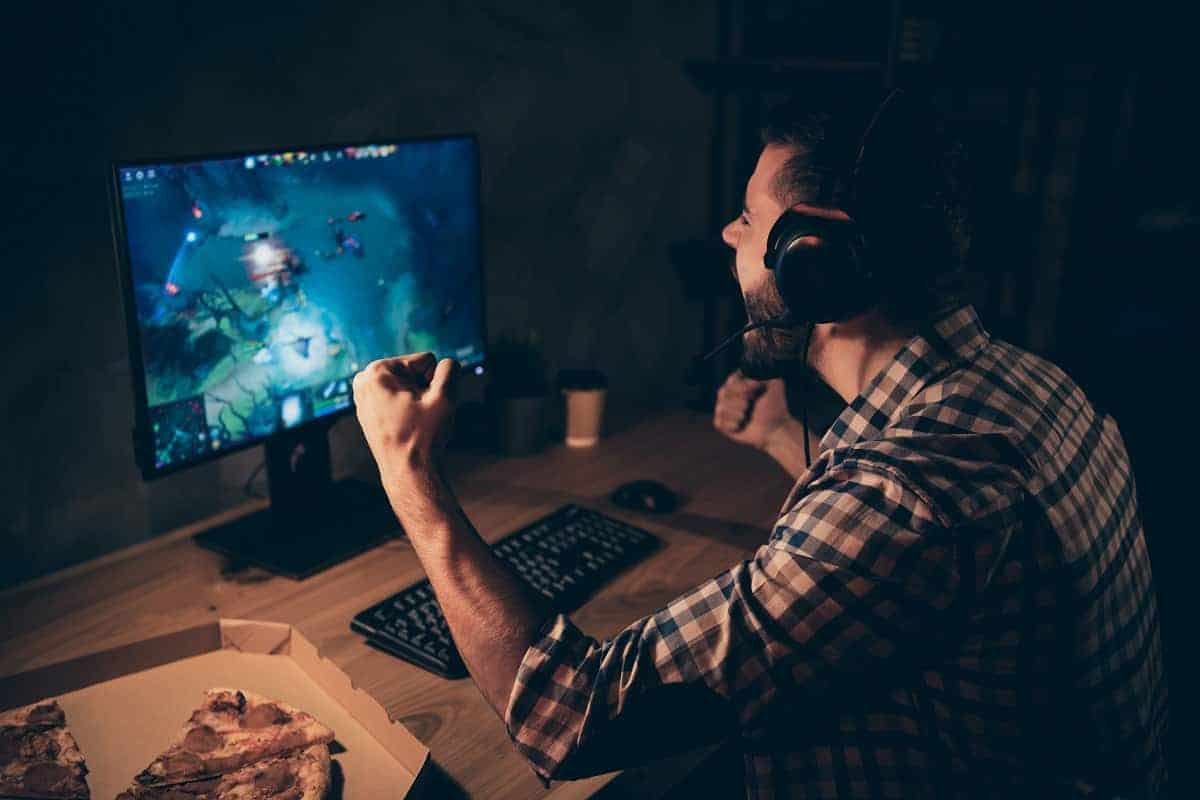 Quick Overview
A gaming monitor is a product that you can't do without, especially if you enjoy playing classic titles such as GTA V and Red Dead Redemption 2, as well as popular battle arenas games, such as Fortnite and PUBG. Along with a powerful computer, it is a staple for engaging in a stutter-free gaming experience.
With the increasing demand for this product, numerous leading brands, including Samsung, Asus, Razer, and Acer, are doing their best to pump out high-quality models that come at reasonable prices. How is that going for these well-known companies? It all depends on who you ask and what is considered to be affordable.
In this article, we will review one of the best gaming monitors on the market - the Samsung LC49HG90DMNXZA - which is used by many professionals and even at some eSports events. We will discuss the main features of this product, as well as whether it is worth the somewhat higher price. Buckle up and let's get right to it!
Samsung LC49HG90DMNXZA Gaming Monitor
Whether you are a tech enthusiast or not, you have surely heard of Samsung. This South Korean tech company has been among the leading names for the past couple of decades. Given this fact, you shouldn't be too worried about whether the design of this monitor is reliable, especially since it comes with a three-year limited warranty that should cover any built-in defects. What is impressive about this product is that it is highlighted by a 49-inch display and that it offers 3840 x 1080p resolution, which is probably the best you can get given the dimensions of this monitor.
There are a number of innovative features that highlight this Samsung model, which we will talk more about down below. For now, it is important that you know this monitor offers a refresh rate of 144hZ, as well as a response time of 1ms.
Along with the free-sync technology, these features work together to ensure a lag-free gaming experience. With that in mind, let's move on and go through all the modes and options that you will be able to enjoy by investing in this particular product!
Who is This Monitor for?
Our main motive when reviewing any type of product is to find out whether it is something that is available for everyone or not. Yes, this gaming monitor is pricey and is considered to be a high-end option, but given the numerous features that it is highlighted by and its sturdy structure, we consider it to be a worthy choice.
We aren't saying it is only suitable for gamers, as it can be used by anyone, including those working in the office and sitting at their desk for continuous hours on a daily basis.
The reason why we would suggest it to anyone who wants a healthier working/gaming environment is that it is highlighted by spectacular eye-care technology with a blue-light mode. It also offers an ergonomic monitor stand that is adjustable, and this should allow you to set it at an angle that causes the least amount of eye strain.
What's Included?
When you are paying a hefty price for a monitor, you would expect that it comes with a number of accessories. While the Samsung LC49HG90DMNZXA includes a bunch of cool features, all of those are built-in, and apart from the monitor and the HDMI cable that you are getting for connectivity, there isn't anything else.
Furthermore, the instruction manual is well-written, explains the installation process, and provides details of the different modes that you can set the monitor to.
Overview of Features
This gaming monitor is one of the best on the market for more than one reason. Firstly, the display size of 49 inches is superb, as that is something that not many brands are able to offer. It all works together with a 32:9 ratio and dual-screen side-by-side technology.
As we have mentioned above, the resolution that this monitor offers is set at 3840 x 1080p, which is incredibly impressive given the displayed diameter, plus the fact that the screen is ultra-wide. The Quantum Dot Technology, which is commonly known as QLED, is responsible for offering a high sRGB gamut with millions of colors and splendid contrast. That, as well as the featured HDR, is the main reason why you will be able to engage in a stunningly realistic gaming experience.
One of the main concerns that gamers have when it comes to monitors is ghosting, glitches, lags, and motion blur. If you invest in this Samsung model, your worries will be long gone given the fact that it works with a 144hZ refresh rate and a response time of 1ms. Frankly, these are considered to be the industry standards when it comes to high-end monitors, and this model does justice to the whole concept.
When it comes to flexible connectivity, what you will be working with in terms of hardware is HDMI ports. It is also quite cool that this monitor can be wall-mounted given its VESA compatibility. As for the brightness levels, you can adjust it anywhere from 250 nits and up, while 350 is considered to be ideal if you are engaging in a gaming session.
The stand itself is set at 6 inches in height and 8 inches in diameter, and you can use it to adjust the viewing angle, as well as tilt, swivel, and pivot of the monitor. As for our concerns, apart from the high price tag, we have to say that the flickering quantum dot is quite irritating.
Still, as it doesn't necessarily affect the performance or the resolution of this gaming monitor, we have to say that this monitor is a product of fantastic quality. It is certainly an item that you should definitely consider purchasing, especially if you are a professional gamer.
How to Setup Samsung LC49HG90DMNXZA Gaming Monitor
Although the design of this monitor looks quite fancy, there is nothing complicated when it comes to setting it up. Frankly, once you take it out of the box, the first thing that you should decide is whether you want to have it on a stand or mounted to a wall. After that, take the HDMI cable and connect it to your computer or gaming console. Press the power button and you are ready to roll!
Alternative
If, for any reason, the above option is not quite what you were looking for, here is a great alternative to keep in mind.
SAMSUNG LU32R590CWNXZA 32-Inch Gaming Monitor
If you are a fan of Samsung but don't have the budget to invest in the aforementioned product, we have a perfect substitute for you. This model is highlighted by a 1500R curvature and a 2500:1 contrast ratio, making it one of the most vibrant and realistic gaming monitors on the market.
That, as well as the fact that you will get to enjoy a split-screen function and gaming mode for an even more immersive function, is why missing out on this opportunity would be a great shame!
Wrap Up
Anyone who knows a thing or two about gaming equipment will tell you that you can't go wrong with Samsung, especially when it comes to their high-end products. With that in mind, the LC49HG90DMNXZA may not be perfect for those on a tight budget, but it certainly is ideal for tech enthusiasts who want to enjoy a 49-inch display, fantastic resolution, and spectacular lag-free performance.
If you're still looking for a curved gaming monitor and LC49HG90DMNXZA model doesn't satisfy your gaming needs, read our list of the best 4K curved gaming monitors.