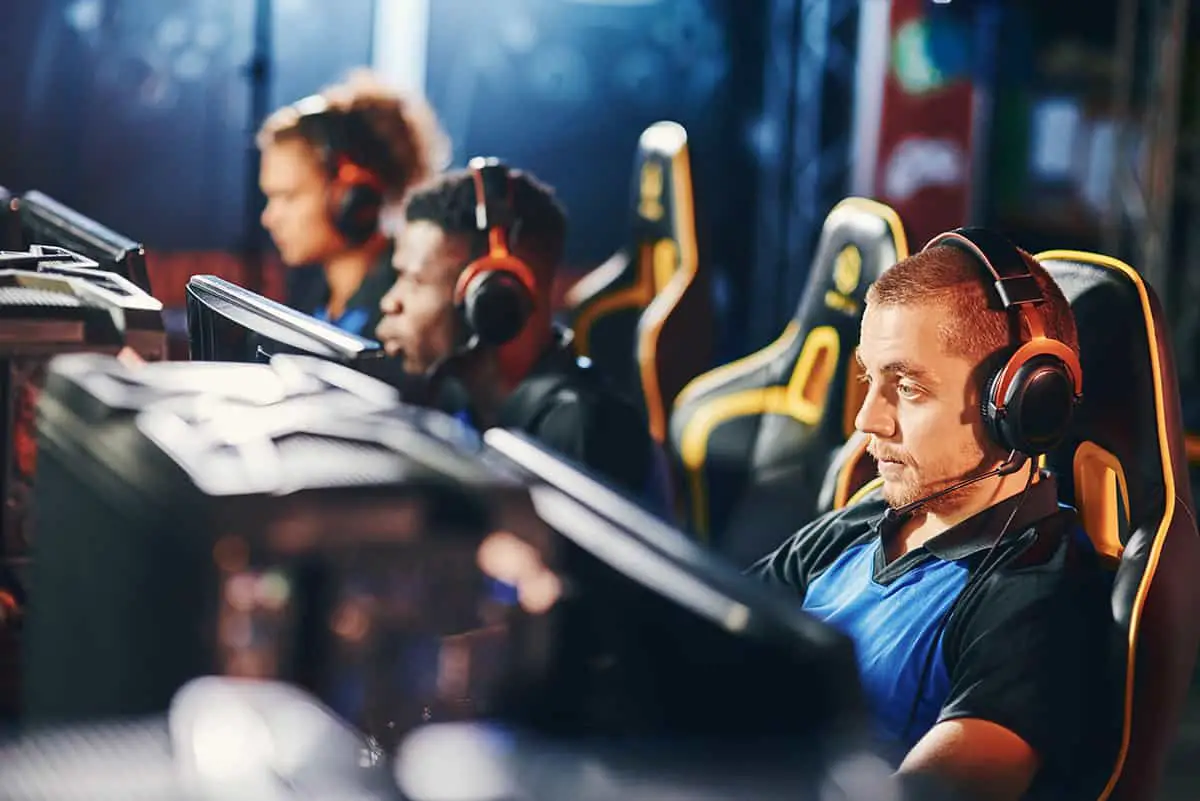 When it comes to competitive and serious gaming, you should already know just how important sound can be. Whether it be a high-octane moment where you hear the pull of a grenade pin just in time to sprint out of the way or the ability to hear the creepy breathing of the monster in the shadowy corner in a horror game, good sound is always appreciated.
Not only do gamers know this, but so do the manufacturers of gaming hardware and paraphernalia. There are hundreds of excellent options on the market for speakers and headsets that plenty of people will recommend, but sometimes, a recommendation from a friend just won't cut it.
Today, we are looking at two headsets in particular — the Logitech Pro X and the Alienware AW988. Both headsets come from companies that are well-known for high-quality hardware. However, studying over all the specifications can be a bit confusing for those who aren't very numbers-oriented. In this article, we'll discuss the highs and lows of each headset and compare the pros and cons so that you can make a more informed decision.
Logitech Pro X Headset
Logitech designed this headset in collaboration with professional gamers to create a product that would supposedly be ideal for gamers of all types. Let's see if they managed to pull it off.
Starting with the physical specifications, it has a reasonable size that is neither big nor small, and it sits comfortably on the head. Without the cable, it is a bit more on the lightweight side, coming in at 11 ounces, so you won't have to worry about some large device weighing down on your neck. The cables in question come in two varieties, allowing you to switch between mobile and PC use. The mobile cable is 4.5 feet long, and the PC cable is 6 feet.
This headset is made from a combination of steel and aluminum, making it quite durable. Memory foam padding covers the ears to ensure there isn't any discomfort during extended use. Overall, it's one of the more well-built headsets, at least in terms of physical characteristics.
Moving on to the technical aspects, you'll find that there are in-line controls that change depending on the cable you use. The PC cable offers a mute button for the microphone and a volume dial for the speakers, while the mobile cable has a simple mute/unmute button for music. Everything else is controlled using a Logitech app called G HUB.
Not many people are keen on the idea of having to install and use separate software to control and properly use their headset, which is understandable. This is one of the main drawbacks of the Logitech Pro X. The app itself is rather standard as far as gaming headset apps go, giving you options to enable surround sound, change headphone EQ, and tweak the volume of various sources individually, such as sounds coming from behind you when gaming.
This is a neat setting that almost feels unfair when used on a competitive level, as you'll hear certain sounds much better than others. The level of audio customizability coupled with overall good sound quality means you'll almost certainly enjoy the audio quality - even if it requires some finagling with the app. It also means that console users will, unfortunately, miss out on a big part of the headset's customization.
This headset is the first Logitech headset to use Blue Vo!ce technology, letting you cycle between different microphone balance presets or even create custom options that control noise compression, reductions, expansion, limiting, de-essing, and management of a high pass filter.
The microphone is one of the main highlights of the headset, with only a slight problem that is common with all headset microphones — lack of adequate bass. Otherwise, you'll be satisfied with all your gaming and audio needs.
Alienware AW988 Headset
While their headsets may not be as common as other companies, Alienware returned to the headset game in 2018 after a 10-year break and produced the AW988. At first glance, this chunky piece of headgear is quite different than the Logitech Pro X.
Right off the bat, you'll notice that this headset is far larger, chunkier, and heavier than the Logitech, which is quite typical of Alienware designs. The design itself is also quite atypical, as they went for a more geometric style that befits their overall aesthetic as a brand, which many people approve of.
Despite being made almost entirely of plastic, it feels high quality, leaving many pleasantly surprised thanks to a soft-touch coating. The sheer size of the item, coupled with 1.25-inch adjustability, means that it is assuredly going to fit every head size and shape. However, the weight of 13.25 ounces may take some getting used to. Soft padding and microfiber earcups mitigate this discomfort while also offering a degree of breathability.
The earcups also feature two zones of RGB lighting per cup. The left side of the headset houses the controls, with the Alienware logo acting as a power button. You'll also find a Micro-USB port for the charging cable and a button to switch between gaming, studio, and movie EQ modes, as well as a 3.5mm audio jack for mobile and console usage.
There are also many neat features included, such as a red light that comes on once you've reached 10% battery life and is accompanied by an audio warning. At 3%, there is a repeated warning for critical battery life to remind you to charge the headset. Additionally, the microphone is hidden when not used, as it folds against and into the headset itself. Furthermore, doing so will mute it, so you don't have to rely on scratching around for a button in the dark.
Finally, the headset uses software much like the Logitech Pro X to customize sound options. While the Alienware AW988 doesn't rely on this software to function, it offers many of the same options that we mentioned above.
More notable unique options include options for the RGB, EQ levels for the different modes, and five separate profiles that you can set up for games based on genre. Overall, it offers more functionality than Logitech's G HUB without the headset being overly dependent on it for excellent audio quality.
Conclusion
To conclude, we'll weigh the two headsets against each other to give you a more straightforward comparison, and hopefully, making a decision will be much easier.
The Logitech Pro X will almost undoubtedly be more comfortable to wear, as it's more lightweight and fits better to the head. In contrast, the Alienware headset is bulky, chunky, heavy, and can take some adjustment to sit on the user's head properly.
Both headsets have high-quality input and output audio. However, getting the Logitech to a good audio standard requires some work with the app, whereas the Alienware AW988 is good out of the box. If you want the best experience, you will have to use the app to tweak the headset in both cases.
Overall, the Alienware headset might offer better quality thanks to less reliance on an app to function well, and the community seems to agree that the Alienware model has an overall better quality sound and has more features that put it just ahead.