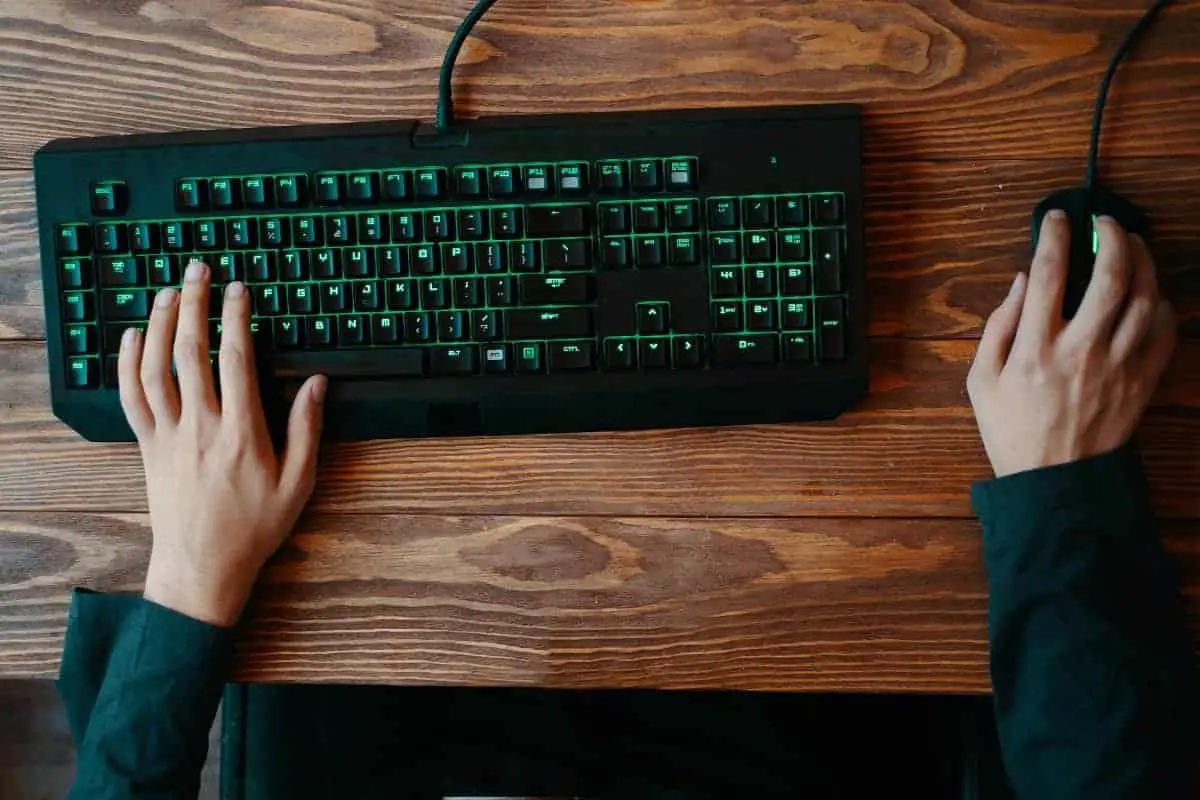 In the world that we live in, the gaming industry is quite lucrative. There are professional LoL, DOTA2, and Counter-Strike players that are earning as much as high-paid tennis, football, or basketball players. However, don't forget that, much like in regular sports, you need to invest a lot of effort to be able to reach the top.
Apart from the time that you will need to put in, your equipment is also crucial. You should get a high-CPU computer with a good graphics card and a mechanical keyboard that gives you full control over the gaming experience. There are numerous benefits of this keyboard compared to a regular rubber dome one.
It is ergonomic and allows complex key combos. Looking at the market, there is an array of different models ranging from budget-friendly to high-end. We have done some research and found the Logitech Gaming Keyboard G110 to be among the best professional-grade models on the market. Let's go ahead and take a closer look at it!
Logitech Gaming Keyboard G110
If you are looking to step up your game and improve the aesthetics of your gaming setup, then this is the right choice for you! There are a number of innovative design details that make this G110 model adequate for professional purposes.
You have almost nothing to worry about, considering the fact that it is manufactured by Logitech. This is one of the most reputable brands on the market. There is a 12-month limited warranty to cover any built-in defects. As it comes with a built-in backlighting system, you will get to enjoy a set of colors during your gaming experience.
Additionally, the 12 featured G-keys will allow you to gain full control over the complex commands. Considering this, let's go ahead and discuss all the great features that this product comes with!
Who Is This Gaming Keyboard For?
One would think that a keyboard such as the Logitech G110 is solely for those who enjoy spending their time playing FPS and MOBA games. While its main purpose is to help professional gamers with their performance, it can also be used by anyone else. This is especially true for people whose job consists of a lot of typing.
The fact that the design is ergonomic will allow you to spend hours at your desk without feeling fatigued in your wrists, fingers, or shoulders. Yes, it is on the pricier side and, as such, may not be ideal for those on a tight budget. Other than that, there is not really anything we can say against it!
What's Included?
It is always important to know that you are not getting stripped of the essentials when it comes to pricier offers. Bearing this in mind, the first thing that comes in the package is the Logitech Gaming Keyboard G110 itself. Additionally, you will also be getting an installation CD, as well as a user's guide that will help you start this keyboard up.
The instruction manual comes with all the necessary details that will inform you on how to get the most out of this product. Not to forget, you are also getting the documentation that will allow you to fulfill the 1-year limited warranty.
Overview of Features
Where should we begin? First and foremost, you are looking at a high-quality backlit system that is just perfect for late-night gaming sessions. Not only this, but you can change between the different LED options, including red, blue, and purple. That makes this feature suitable for the daytime, as well.
What we like the most about this detail is that you can adjust the intensity of the chosen light according to your preference. Also, even when it is dark, you will not be missing any keystrokes or macro combos. The backlit system is going to ensure every part of the board is visible.
The most innovative feature of this model is the fact that you can plug your headset directly into the keyboard. Thus, you will get to enjoy the audio with perfect quality that is directed through the keyboard. Unfortunately, it is not wireless, but the installation process is quite simple.
Just keep in mind that the version of Windows should be above XP, and the keyboard runs on Mac OS that is above 10.4. If you have an earlier version of the Mac computer, you will be fine, as long as it has an Intel processor.
The only thing that you need to do is to connect it through the USB 2.0 port. There is also a handy game-mode switch that will ensure you will not be kicked out of the game by accidentally clicking the wrong thing.
Last but not least when it comes to the cool details are the 12 G-keys that will allow you to combine over 36 different keystrokes. Additionally, you will get to enjoy all the benefits of the MR key, which is just perfect for quick commands. Yes, the product is on the pricier side, but apart from that, we can't say much against it!
How to Get the Most out of Logitech Gaming Keyboard G110

As mentioned above, the installation process is quite simple. Connect your computer with a USB cable to the keyboard and run the installation CD. You will need to have 20 MB of hard-disk space free. Afterward, it all comes down to you customizing the show that the keyboard can put on.
Alternative
Are you looking for a product that is on the more affordable side but still offers great response time and actuation? If so, the SteelSeries Apex Pro TKL is a great alternative.
It is highlighted by 100 million key presses, as well as an OLED smart display that will allow you to adjust game settings from the comfort of your keyboard. Not to mention, there is a magnetic wrist rest that makes this product one of the most comfortable on the market!
Conclusion
If you are someone who is looking for a high-quality mechanical keyboard, then the Logitech GamingG110 is just the perfect choice. Considering its durability, innovative design, and complex keystrokes and macros, you can't go wrong with this product!