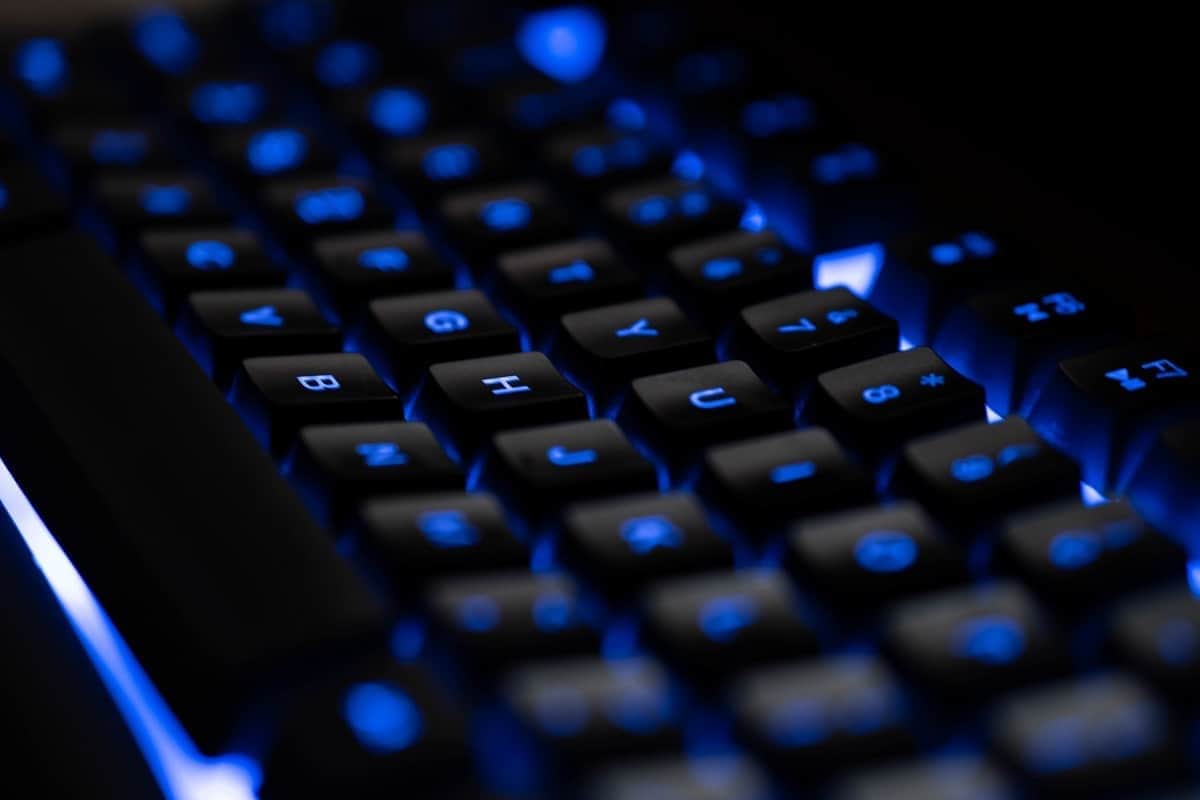 If you were thinking about becoming a professional gamer, then you better be ready to invest in that experience. Looking at the gaming gear market, there are many different gaming keyboards and layouts that you can choose from. Still, it's quite clear that the mechanical one is most suitable for gaming. While the regular rubber dome keyboard can be used for purposes such as office work, it is simply not comfortable or reliable enough for anything else.
Bearing this in mind, we looked through a couple of different types and found clear differences between full-sized, TKL keyboards, and 60% keyboards. While the latter doesn't have all the features of the first two (lacks a numerical pad and F row), we think it is the ideal choice for someone who is lacking space.
Thus, we present to you the DIERYA Mechanical Gaming Keyboard as one of the most affordable yet functional models on the market. Let's get right to it!
DIERYA Mechanical Gaming Keyboard
Yes, the DIERYA brand is nowhere near as reputable as Logitec or Asus, for example. Does that mean that it lacks quality? Absolutely not. For the price that you are getting it at, this 60% keyboard is an incredible deal. Firstly, it is easily connectable because it supports Bluetooth 4.0 and doesn't require a USB port and a cable in order to run.
Additionally, this keyboard can be used with a number of devices, not only a computer. Thus, you can play games on an iPad, Android, and iPhone by simply connecting your device with this keyboard. Last but not least, it is highlighted by an innovative and quality design that comes in the form of Cherry MX.
Who Is This Gaming Keyboard For?
The question is whether you need this keyboard or not? In our opinion, anyone who spends hours at their computer or mobile device would benefit from this Dierya product.
We are not only talking about gamers but also freelance writers, designers, and people who have a lot of office work. It is not only the versatility that makes this product a worthy choice but also a highly affordable price.
What's Included?
Getting your money's worth is the main thing that you should be striving for when it comes to gaming equipment. Luckily, DIERYA has that in mind. Apart from the keyboard itself, there is also the installation CD that you need in order to put this product to use.
You will get a user's guide with all the instructions on how to set up different keystrokes and macro combos. The keyboard features a backlit system, as well as a 1-year limited warranty. Last but not least, there is also a 1.5 meter USB cable that is adequate with the included 2.0 high-speed port.
Overview of Features
First and foremost, we want to talk about the brand that stands behind this product. While DIERYA has not been around for decades, it is a company that has made its name by focusing exclusively on customer satisfaction. Thus, along with the great functionality you are getting from this affordable keyboard, there is also a visually-pleasing appearance.
We love the fact that this keyboard comes with a dual-mode connection. What this means is that you can choose whether you want to connect the keyboard through the Bluetooth mode or the USB cable.  Our personal favourite is using the wireless connection, and the keyboard (K63 version) can typically remember 3 bluetooth devices. But there are people who prefer wired. If you're using it in a wired mode and finding a problem that it automatically tries to pair with bluetooth devices, for a potential fix you can go here to Kemove's software download drivers folder and look for a more recent driver for your keyboard version to update to. 
Keep in mind that, while you can connect to Windows or Mac based computers and mobile phones with Bluetooth, it will not work for PlayStation 4. For the playstation console you can only use the wired USB mode. The user's guide gives detailed instructions on how to activate each one (FN+R for wired; FN+Q/W/E for Bluetooth).
Much like with any other mechanical keyboard, we love the fact that this one includes an RGB backlit system. It comes in the form of the Cherry MX, with all 63 keys available for customized lighting.  The keys are not hot-swappable or changeable (soldered on), but you can choose between blue, purple, white, yellow, red, green, and light blue mx keys. Our preference for a gaming set up is Red key switches. Cherry red switches are linear, with no tactile bump to register, so they allow for more speed between double or tripe-tap key presses. If you prefer tactile feedback when gaming then I'd go for the brown switches, which also have a similar activation force to the red.
Keep in mind that this keyboard includes a battery that of 1900 mAh and will need to be recharged every 100 hours of continuous use. What we like the most is that it is incredibly convenient and highlighted by a 10m range. Thus, you can sit on a sofa and play a game on a monitor that is 10 meters away from you.
The concern that we have is that it is not as easy to clean as other models, and there is a present key wobble. Still, given the price, you can't deem this to be a deal-breaker. Overall, it is a great value product that you will not regret!
How to Get the Most out of DIERYA Mechanical Gaming Keyboard

Luckily, there is nothing complicated in setting this keyboard up. You can either enjoy a Bluetooth or wired connection, depending on the device and your preference. The user's guide gives you instructions on what the key combos are for activating a certain function, such as RGB backlight or the USB connection.
Alternative
Keychron K2 RGB Mechanical Keyboard
While somewhat on the pricier side, we consider this 84-key Bluetooth keyboard to be a great alternative. Much like the aforementioned product, it is highlighted by a high-quality RGB backlit system, as well as a huge 4000maH battery. The design itself is of extreme quality and should withstand heavy gaming sessions!
Conclusion
In the end, it all comes down to whether a 60% mechanical keyboard suits your gaming preferences. If it does, then you are sure to benefit from the DIERYA Mechanical Gaming Keyboard. Its price, as well as the design and included features, make it a superb gamer's choice!