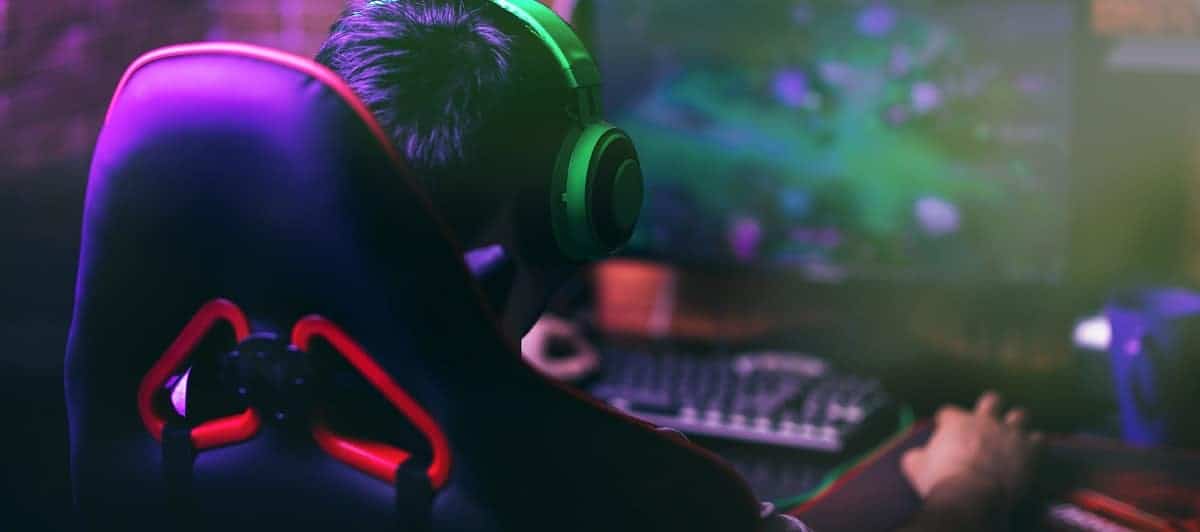 The gaming hobby and profession has evolved to the point that gamers will sit in front of their screen for hours, grinding away on CSGO or CoD. You don't notice the hours chip away, and the sun is slowly setting outside - until you stand up for a few moments. Your back suddenly aches, and it feels like you haven't ever used your legs before.
What you need is a gaming chair specially designed for keeping gamers comfy for those long gaming sessions. With these, you'll minimize the hurt you feel upon standing and getting a refresher, and you'll thank the stars they make these things.
So when it comes to picking one, we'll recommend the six best gaming chair brands on the market, based on a variety of individual properties. Let's get to it!
The Most Popular Gaming Chair Brands
DXRacer
No list of the best gaming chair brands can be complete without mentioning DXRacer. Their chairs are perhaps the most popular among the gaming community, and for a good reason. Their design takes into consideration the environments gamers often find themselves in at home while gaming for longer sessions. This means their chairs are exceptionally comfortable and enhance the experience you can have because of how comfortable you get.
Their chairs all have great material and quality frameworks and are overall high-quality chairs. This does mean you may end up paying a rather steep price, as good quality costs good money. They have several different gaming chairs, each with unique designs, with plenty of options within these series to get a chair perfect for your body type.
You'll be looking to pay between $200 to a whopping $700 for a chair, so be prepared to shell out a good chunk of cash if you're set on getting one of these.
However, many claim the price is well worth it, and evidence can be found right on the internet. Another beloved pastime of gamers is watching other gamers. You'll notice many Twitch streamers and YouTubers use these chairs to promote comfort and quality.
AKRacing
Another super popular brand, AKRacing, focuses almost feverishly on providing the best comfort available. Designed to revolutionize gaming chair abilities and raise the bar on what a good gaming chair is, they've devoted a lot of time and effort into developing their primary models, which come in a variety of colors to match any room aesthetic.
All models come from the same basics, which is how they maintain such a high standard of quality. They feature a robust metal foundation, high-density foam that shapes to your body, and a class four gas lift strong enough to withstand up to 330 pounds of weight. In other words, this is a solid and durable chair that can be comfortable for just about anyone.
Other features include a recline that adjusts up to 180 degrees, lumbar and neck support pillows, as well as tilt locking for the seat itself. They have a great warranty on their chairs, the best around some say. However, all these features and quality guarantee come at a price. The base price is an average of $329, which is actually not too bad for a gaming chair.
However, some upgrades make this chair shine just that little bit more. Add on another $30 for the SX Models or $50 for the LX models. Premium models cost at least $120 more, plus extra for any additions that come with that premium model. As mentioned before, there are a variety of colors, and these also affect pricing. Overall, the pricing isn't too crazy; not the cheapest, nor the most expensive. For a quality chair like this, however, it's a good value for the price.
Arozzi
Don't let the name fool you; this is actually a Scandinavian company. This is one of the oldest companies that have been around since the whole gaming chair fad began, so they certainly have the experience and history to back their brand. However, just because it's old doesn't mean it's bad.
No, what makes Arozzi a good brand is its evolution over time. They have consistently changed their designs to fit and compete with other leading brands, and because of this, they've managed to keep among the top brands in the world. If there were a single word to describe Arozzi, it would be 'consistent'.
Across the board, their designs have always been consistently on the higher end of the spectrum for quality, with features that include three-dimensional armrests and the ability to rock to five lockable positions. The chair also comes with what seems to be the compulsory add-on for these chairs - neck and back support pillows.
It also features a durable, heavy metal frame with XL casters and PU leather covering, so you can be assured of a long-lasting chair that serves you well in its lifespan. If it doesn't, and something goes wrong, you get a two-year warranty to keep you covered.
When it comes to pricing, Arozzi has quite a wide price range, from entry-level models that are quite cheap, at 119.20 Euros, while their most expensive chair is the Vernazza, at 287.20 Euros. In US dollars, this is about $134 to $323; very respectable and cheap for a gaming chair of this quality. 
When it comes to a reasonable price for quality, Arozzi has you covered, especially since you have the guarantee of many years of assured quality.
Vertagear
Another classic brand, Vertagear, is a well-known brand name that has most recently accrued a large following. Their focus is on innovation and a multitude of features to make this chair more than something comfortable to sit in. Now, this may not be for everybody, as some people simply prefer a nice place to relax and enjoy the game. But for those who like the fancier features, you might want to consider a Vertagear gaming chair.
Vertagear is considered a 'premium' brand, so their name carries some weight. There is a certain level of prestige and pride you feel when you see the logo and name of your chair. It's when you get that feeling that you know that this is a great brand name. That isn't to say that the chair isn't just a name; it has the quality to back it up.
Sitting in these chairs gives you the feeling of sitting in a racing car, with a seat ergonomically designed for comfort, fitting your body all snug. The back, neck, and lumbar are all supported with sturdy but soft pillows, ensuring satisfaction for long hours, so you don't ache or strain when you get up. It even has a rocking function that supports all weights, as well as silent wheels! Some gaming chairs also have holes in them which helps with overall comfort and ventilation.
As you can see, this is a brand name that supports innovation and plentiful features to keep everyone intrigued by finding something new they never thought about on their chair. There's a reason these beauties are among the gaming world's favorites. I mean, how many other gaming chairs boast waterproof PVC-leather covers and a quad directional armrest?
Now all these features will come at a price, and these prices can quickly become quite steep. Starting at a humble $200, you get a basic gaming chair that doesn't come with all too many features. However, for their premium Triigger model, you're looking at a rather expensive $900, which is incredibly pricey, even for a gaming chair.
One upside of this, and in fact what many consider the best part about Vertagear deals, is that you get a 10-year warranty on the frame and a two-year warranty on all other parts and materials. This is what sells this chair for most, as even if you pay a steep price, you are covered for that purchase.
So overall, Vertagear is a fantastic brand that offers you a wide price range to get a chair that is as simple or full of features as you want.
SecretLab
Sometimes bigger IS better! SecretLab is a very high-end brand that offers you excellent, incredibly high-quality chairs that are supposedly the best on the market for taller and bigger people who aren't comfortable in the regular-sized gaming chairs other companies and brands manufacture.
Relatively new on the market, that hasn't stopped them establishing a presence and making waves. SecretLab engineered their gaming chairs based on racing car seats for maximum and effortless comfort, elevating the gaming experience. Hence, you need not feel an ache in your back or backside after a few hours.
However, one major deterrent for many is the price tag. SecretLab may have the largest chairs available, with a hefty price tag to match. These chairs start at around $359, going up to a rather high $500. Granted, this isn't the most expensive, but this is certainly a high price to pay for a chair compared to, say, an Arozzi or lower end Vertagear.
However, many claim the price to be well worth it, as the comfort of these large chairs is unmatched, and you even get to choose the type of upholstery, with options like PU leather, SoftWeave fabric, and NAPA leather for the upholstery! When taking this into account, the price isn't so bad, is it?
Freedom
Freedom is a young brand that has made waves by creating these amazing chairs that are almost unheard of yet, which is a shame. Freedom chairs are custom made for your needs, with a few options for customization which all buyers enjoy. To further enhance the tailoring for your needs, the chair can be adjusted quite a bit after manufacture. An example of this would be the pivoting backrest, which allows you to recline, and it will automatically adjust to the angle you want.
These are incredibly high-end chairs, but the fact that they are new leaves many skeptical about trying them, especially at the price they're going for. These are among the most expensive, if not the most costly, gaming chairs on the market, going for prices in thousands of dollars. For example, the Freedom HumanScale Leather chair is about $2,560.
One of the reasons is because of the custom nature, allowing you to have your chair with a graphite frame, an aluminum frame, or even a titanium frame. A lot of expensive materials go into the manufacturing of these chairs, as well as effort into making them as top-tier as possible, and it shows, as many buyers are overwhelmingly satisfied.
Freedom is relatively new on the scene, so we have yet to see much diversity in what they offer. But if this is the standard they aim for each time, then future products look very promising!
Final Thoughts
As the listing was done in no particular order, let's look at them based on different criteria and try and list them.
DXRacer: These chairs earn the number one spot because of their large following and consistent, tried, and tested quality. These chairs are reliable, reasonably priced, and will serve you well.
Arozzi: While perhaps not as popular, these chairs have the best value for money, giving you a dependable chair that will serve you for a long time, especially at such a reasonable price. Be sure to take a look at our other article here on the best cheap gaming chairs we recommend.
Vertagear: Vertagear is a well-known brand name that's existed for quite some time now. These guys are just as trusted as DXRacers, despite not being as popular.
AKRacing: This is a famous brand name, but is more on the expensive side. You'll get a good chair if you're willing to fork out some cash.
SecretLab: While this is undoubtedly a high-end chair, the pricing does put it down on the list a bit. However, this is the most recommended if you have the spare cash lying around.
Freedom: While these chairs are new and shiny, they are simply too expensive to warrant, putting the brand lower on the list. If you are willing to shell out the cash, then, by all means, go for it as these chairs are incredible.
Now that you have an idea of what's out there, you can start making more informed decisions on the best gaming chair for you, and brand name you want on the backrest or lumbar pillow of your gaming chair!