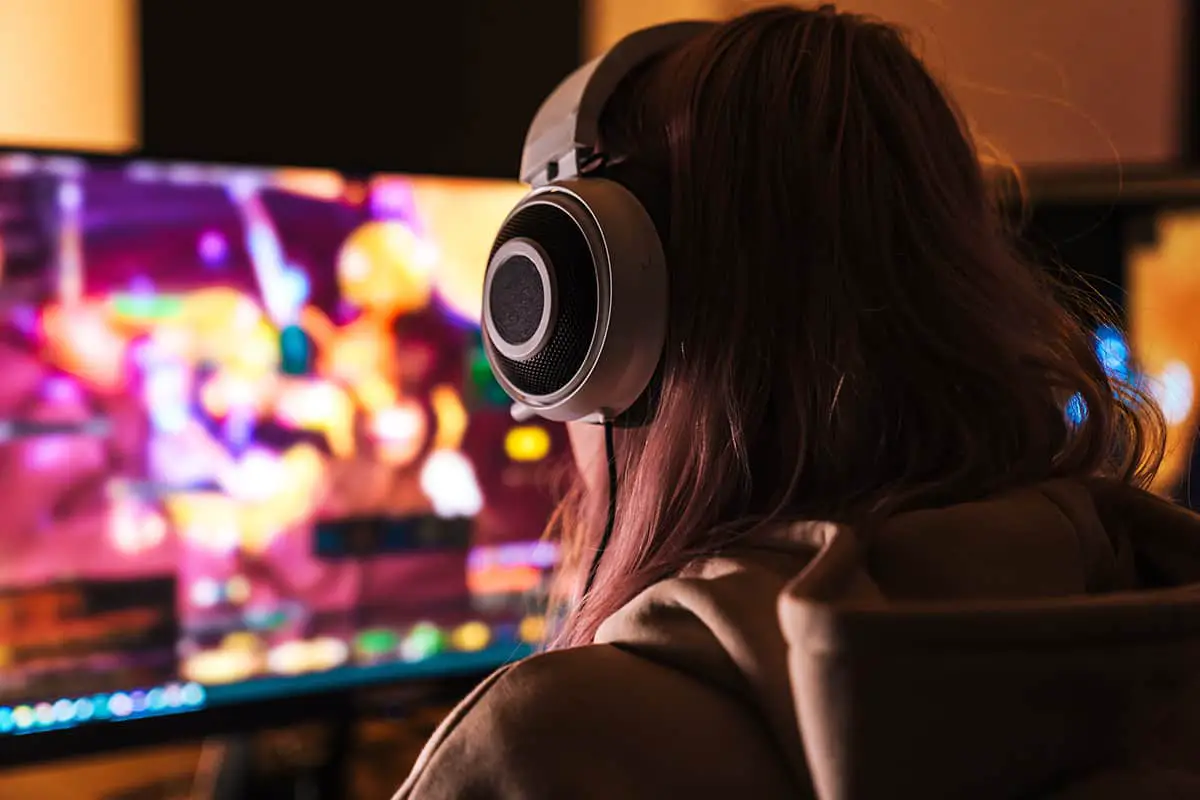 Quick Overview
This is a review of the BenQ Zowie x12740 gaming monitor. With features that make it stand out compared to other monitors on the market, you should definitely consider this product if you are looking for a new screen.
The monitor is specifically designed for gaming. More so, when compared to other options on the market, it is sold at a very reasonable price (especially considering the quality of the product).
If you are interested in purchasing this item, be sure to carry on reading in order to find out more about its features, technical specs, build quality, etc. We will also be discussing a few pros and cons to help you decide whether or not this product is perfect for you.
What's In The Box?
Once you have purchased this item and open the box, you will find a number of items. This includes the actual monitor, an attachable stand, a removable shield to give the player some privacy, and a cable.
There is no instruction manual included in the package. However, this shouldn't be a problem as the product is fairly straightforward to use. You do get an information pamphlet that describes all the essential details of the product, including some key features and the technical specs.
You will receive everything that you will need to use the monitor. In other words, you won't have to worry about purchasing any other items (bar the physical gaming computer) in order to get use out of your purchase. Below we will take a look at the items that are included with the purchase.
Summary Of Box Content
Gaming monitor
Cable
Attachable stand
Removable screen shield
Information pamphlet
Features
One of the most important pieces of information that you should always research before purchasing a gaming monitor is the features.
The BenQ Zowie monitor includes a number of unique features that really make it stand out when compared to competitor products. For example, it has what is known as exclusive color vibrancy and black equalizer technology. In short, this enhances the visual clarity of the screen and provides a stunningly clear picture. There are also different color settings, meaning that you will be able to alter the color of the screen while you are using it.
As we have already mentioned, the package includes a removable shield. This shield is attached to either side of the monitor and acts as a barrier between the gaming and the real world. In other words, the player will be able to focus more on what they are doing in the game and less on what is happening around them.
The gamer-inspired design of the monitor also means that you will notice a number of ergonomic features. For example, the screen includes a pivot that allows gamers to swivel the screen 90 degrees left or right. You can also adjust the tilt of the screen in order to reduce any strain put on your neck and back.
This monitor features multiple connectivity options. For example, it has a DisplayPort, dual-link DVI-D, HDMI, and microphone/headphone jack ports.
The stand is also incredibly stable and can be easily adjusted. This means that you will be able to increase the height and angle of the monitor according to your preferences and comfort.
The monitor has a 1ms response time to eliminate ghosting and lag. This will provide you with the ultimate gaming experience, as you will be able to react quickly to whatever is happening on your screen and is especially ideal for first-person shooter games.
If you are looking for a top-quality monitor that stands out when compared to other options on the market, the BenQ Zowie should definitely be up there on your list of considerations. Not only does it include a number of great features, but it is also made out of top-quality materials, meaning that it will last you for many years to come.
Technical Specs
SCREEN SIZE: 27 inches
RESOLUTION: FHD 180p
DISPLAY TECHNOLOGY: LCD
BRAND: BenQ
ASPECT RATIO: 16:9
HARDWARE INTERFACE: DisplayPort; HDMI
REFRESH RATE: 240 Hz
RESPONSE TIME: 1 ms
DISPLAY RESOLUTION MAXIMUM: 1920X1080 Pixels
SCREEN RESOLUTION: 1920 x 1080 Pixels
CONNECTIVITY: Display Port, HDMIx2, DVI-DL, USB 3.0, Headphone / Mic Jack
BLACK EQUALIZER: Yes
COLOR VIBRANCE: Yes
DYAC: Yes
S-SWITCH: Yes
ITEM WEIGHT: 19 Pounds
PRODUCT DIMENSIONS: 22 x 8.86 x 24.9 Inches
POWER SOURCE: AC
What We Liked
There are a number of great features to like when it comes to this gaming monitor. For example, the screen is a decent size at 27 inches. More so, the resolution of the monitor is very good, adding to the gaming experience.
On top of this, the monitor has an ergonomic design. With a pivot that allows you to tilt the screen, you will be able to adjust the angle in order to reduce any stress put on your neck or back. The monitor can also rotate to the left and right.
The refresh rate of the monitor is way above average, and it also has a very good response time. When you are in the middle of an intense gaming session, these features really do come in handy.
As we have already mentioned, the quality of the monitor is outstanding. This means that you will get plenty of use out of it. Some monitors begin to degrade with time and use - however, this option is long-lasting and very well built.
With exclusive color vibrancy and black equalizer technology, you will notice enhanced graphics while using the monitor. Again, this adds to your gaming experience, as the pictures that you see will appear that much clearer and sharper.
The monitor offers multiple connectivity options, including microphone and headphone jacks. You can also adjust the picture and monitor display with the buttons on the product.
What Could Be Better
Every product can be improved in some way. In terms of this monitor, you may notice that the viewing angles are quite narrow. This is an issue that many gamers have mentioned.
On top of this, there is no 120Hz/144Hz over HDMI - this drastically limits your options in terms of the HDMI connection port.
There is also no AMD FreeSync. In short, this is a form of synchronization technology that offers liquid-crystal and OLED displays. Most modern monitors include this technology, as it can reduce stuttering and tearing caused by the misalignment of the frame and refresh rate. So you need to take this into consideration based on your needs.
Build Quality
As we have already discussed, this monitor is made out of top-quality materials and has a very professional design. With that in mind, the quality is outstanding (arguably the best feature of this monitor). In addition, you are sure to get plenty of use out of this purchase, as it is built to be long-lasting.
Everything about this monitor screams high build quality. From the ports to the adjustable stand - you will be extremely satisfied with the feel and weight of each component. BenQ really impressed us with their choice of components and the way they put this unit together.
Size, Design, And Layout
When considering the quality of this monitor, the price tag is very reasonable. The product also includes a number of great features, meaning that the money is more than worth it. Most users claim that this screen is a great buy when compared to some of the other, more expensive products out there. This is due to the fact that the BenQ Zowie xl2740 doesn't compromise on either quality and affordability.
This monitor has a very slim and modern design. In fact, it includes thin bezels for seamless multi-monitor setups. More so, the screen has an anti-reflective matte coating that reduces any distracting glare caused by lights.
The size of the monitor is reasonable at 27 inches. While you will be able to find much bigger screens, this option is more than big enough for most gamers. More so, you will only be able to purchase a larger screen if you are not shopping on a budget, as they are generally very pricey.
Connectivity
As we have already discussed, there will be a number of connectivity options available to you if you purchase this monitor.
There are multiple ports for you to choose from. This includes a DisplayPort 1.2, HDMI 1.4, DVI, and HDMI 2.0. You can also connect headphones or microphones using the jack ports.
It is important to note that FreeSync only works over DisplayPort. While the information pamphlet suggests that it also works over HDMI, this is misleading.
When looking for a new gaming monitor, there are a number of important factors to consider. The BenQ Zowie xl2740 is an excellent option for any gamers who are shopping on a budget. The screen is reasonably priced, includes some great features, and has a very good quality build. If you are looking for a top-quality monitor, this product should definitely be up there on your list of considerations.
We hope that this BenQ Zowie xl2740 review has given you the insight needed to help you make the best purchasing decision for your needs and preferences.