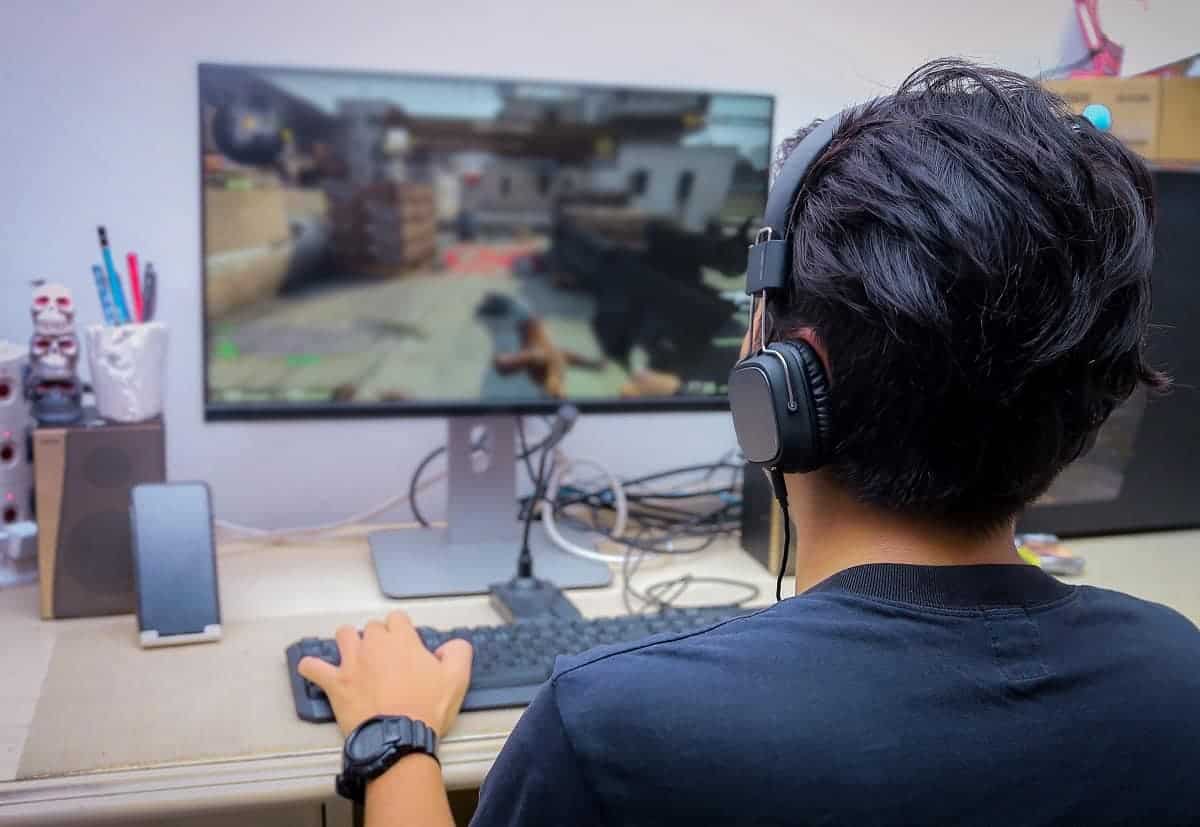 Quick Overview
We are all witnesses that the gaming industry has been constantly evolving over the past couple of decades. Hence, it doesn't come as a surprise that the occupation of a professional in eSports is becoming one of the most popular around the globe.
Whether you are looking to make money from gaming, or you simply enjoy it as a hobby, there are a couple of products you should invest in for a good setup, including a reliable monitor. In this article, we will do our best to present a product that not only offers great value but is also the perfect example of the features that a gaming monitor should be highlighted by.
We are talking about the Asus ROG Swift PG279Q 27", which is one that you will certainly come across either in a computer store or if you ask some of your favorite streamers. Next, we will discuss the features, how to use it, and its pros and cons, as well as whether or not it is the right choice for you.
Asus ROG Swift PG279Q Gaming Monitor
Along with Razer and Acer, which are considered to be leading names in the gaming industry, Asus has also been dominant over the past couple of years. This is not only when it comes to monitors but also gaming equipment as a whole, including computers, keyboards, and mouse options.
With this in mind, we weren't surprised that the ROG Swift model comes with a number of innovative features, including a fantastic refresh rate, eye-care, an adjustable stand, and flexible connectivity.
Additionally, although this product certainly isn't one of the most affordable on the market, the fact that you will be getting a two-year limited warranty is just another reason why you should give this product a chance.
Who is This Monitor for?
When reviewing monitors, in most cases, we suggest getting a high-quality one with a large display. While we think that this is true, this particular Asus product is a bit too pricey for someone to buy it out of pure boredom. With that in mind, it is just perfect for people who have aspirations of becoming professional gamers or for those who spend 10-12 hours in front of their computer on a daily basis doing office work and looking for ways to prevent eye strain.
While it is quite pricey, keep in mind that it would work as a phenomenal addition to your gaming setup. Also, it is a gaming monitor sure to last through years of constant use.
What's Included?
Among the most important questions when reviewing any type of product is what comes with the offer. In this matter, Asus hasn't gone too fancy. Apart from the monitor itself, there aren't any other equipment items, such as a mouse, mousepad, or speakers.
On the other hand, you will be working with a couple of cables that will support flexible connectivity with a single display port, as well as an HDMI and two USB 3.0 ports. Additionally, you get a user's guide that comes translated into a number of languages. It should provide you with all the instructions needed on how to get the most out of this model.
Overview of Features
The first thing that we are going to discuss is the image quality and the resolution that the Asus ROG Swift PG279Q 27" is able to put out. As mentioned above, the display size is set at 27 inches, which is quite impressive for a gaming monitor. With a resolution of 2560 x 1440p, you should be more than eager to install it and enjoy an immersive gaming experience of your favorite classics.
Among the most important points, apart from the fact that it is highlighted by WQHD technology, is the IPS panel that plays a role not only in the image quality but also in ensuring that you are getting a lag-free performance. Keep in mind that its refresh rate is on another level. It is set at 165hZ, though it does support 144hZ, as well, if your computer is not as powerful. As expected, the response time is 1ms, which is the best it can get when it comes to preventing glitches and all kinds of nuisances.
Highlighted by astonishing brightness and an sRGB gamut, you can be sure that there are millions of different colors that this monitor is able to present, bringing your games, movies, and favorite TV shows to life. What is cool is the thin-bezel design that comes as a fine solution for combining sturdiness with high-quality image presentation.
Along with the flexible connectivity, it also offers NVIDIA G-Sync technology, which is considered to be one of the best in terms of eliminating stutter and ensuring that you enjoy smooth, edge-bleeding-free playing time. Also, we simply love the low blue light mode that offers eye-care technology. It is just ideal if you are starting to feel a bit of strain but you have to keep on sitting in front of your computer if the game has not been finished or you are working.
Our first concern is that, although offering tremendous performance and great build quality, it is not for everyone's budget. In fact, unless you are a professional gamer, you probably won't be considering this model. Additionally, the IPS glow is a bit too much.
Other than that, we are talking about a gaming monitor that certainly won't let you down when it comes to lag-free gameplay, as well as ensuring that you get to play the game as the developers imagined!
How to Setup Asus ROG Swift PG279Q Gaming Monitor
As is the case with almost all other high-quality monitors, you won't have a lot of trouble setting this monitor up. The first thing that you should do is have it adjusted on your gaming desk and connect to some of the available ports, whether that is HDMI, display, or USB 3.0.
Once you have done that, it all comes down to turning it on and setting the desired mode, as well as color contrast and brightness level. For all further instructions, we suggest that you take a look at the user's manual that is provided with the product.
Alternative
The above model may be a bit too pricey for what you are looking for, so here we offer a less pricey option that still offers great features.
LG 27GL83A-B 27 Inch Ultragear Monitor
If you are looking for a gaming monitor that is highlighted by a 27-inch display as that is more affordable than the Asus option, then this LG product may be the perfect choice for you. Much like the Asus ROG Swift, it offers an IPS panel, a response time of 144hZ, as well as NVIDIA compatibility, which can truly go a long way if you are a professional gamer.
That, as well as the fact that it is quite sturdy and comes with an adjustable stand, comes as one of the few reasons why you shouldn't miss out on it if you are on a limited budget!
Wrap Up
There is no dispute that the Asus ROG Swift PG279Q is one of the best gaming monitors on the market. It is highlighted by great image quality, as well as eye-care technology and a stutter-free experience. These are all features that you would expect to see in this type of product.